Bought an Anet A8 used for $60 locally from someone that couldn't quite put it together right. Thought I'd either bring it to life or salvage it for parts. For the most part, this thing is pretty much new. The time on the printer reads less than 5 hours total.
I finally got to fiddling with it tonight when I stumbled upon this goonery: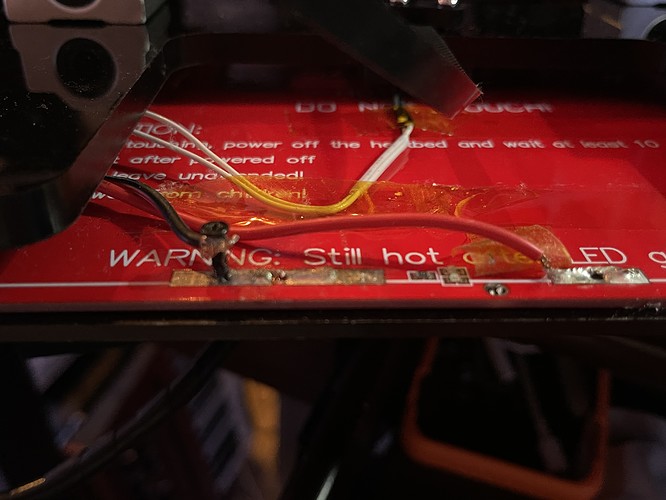 My first instinct is to shrug it off, lose the damn screw (WTF?) and solder it like a normal person, but then I thought it might be wise to seek the wisdom of those who know better than me.
What do you think? Scrap and buy a new one? Or solder and proceed? I don't know enough about these beds to know if that sort of thing would potentially cause a fire. Someone make me feel better about this.