Hey team!
I am in the process of finalising my crown testing and thought I would get set up for the Strut Plate cuts - exciting stuff - and so wanted to confirm I am doing and thinking about this right.
So I have followed the tutorial on Estlcam to do the crown and am now working through the milling. For my Struts they are exactly 1m in length (to match the X poles).
I have brought them in to Estlcam and rotated ready for cutting vertically to follow the side of the Lowrider as suggested and then set up the cuts. I decided on having the entire piece as a "Part" which is cut last and has holding tabs between each section.
The smallest holes and two triangles also are done as full pockets with the remaining large triangles as "Holes" with 3 tabs per triangle.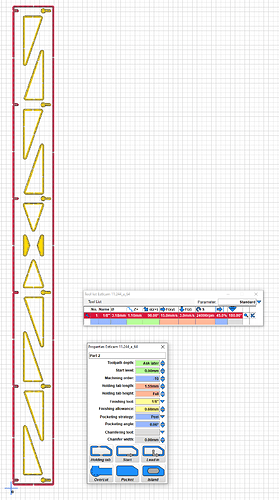 Finally, the wood I'll be using is Marine Grade Ply 6mm. The cut depth I have set to 1.1mm, and so the depth of the cut in Estlcam I have set to 6.6mm?
When I then go to export/preview - it is telling me the cut time will be roughly 7 hours - is that correct, or have I gone too conservative somewhere?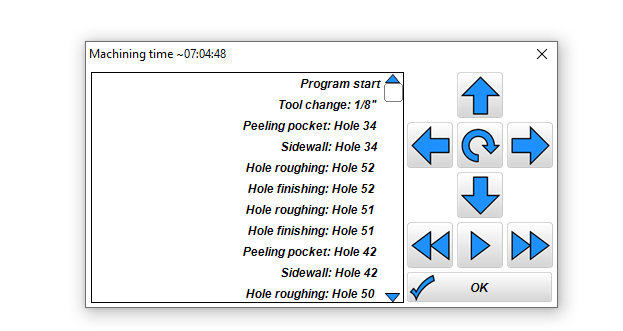 Thanks!