Hey Guys - My sqaure table is nearly done - https://youtu.be/rYzCpD2UI9k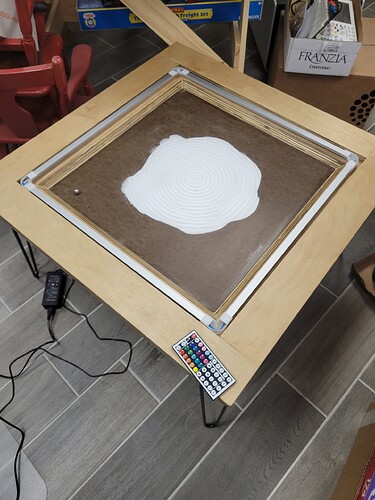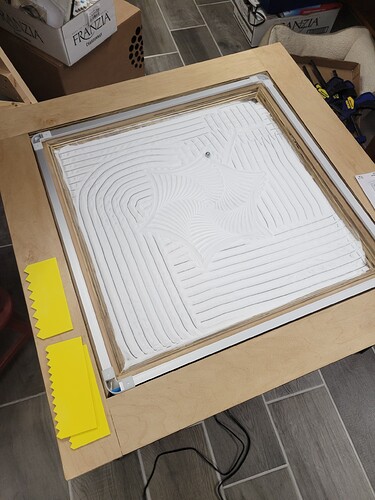 There is a 19" square the ball can occupy. 36" glass top will be added over my 32" square table build. ZenXY V2 with a DRing FluicNC pen/laser board. Looking to automate the code and start up a little yet, but it's working and drawing most days!
Has anyone come up with a good formula for the volume of sand (baking soda) to have on the surface. I think I had a bit too much so I just took some out and thing I'll get a little better definition. Seems like a 1/16" layer over the entire surface may be about right. I got there from the 2 cups I have on there and the ~21" square surface and converting the volume from cups to cubic inches. We'll see how it goes.
I also printed a few "trowels" to try for spreading out the sand initially is its changed or the table moved, etc. Works good!