I have mentioned this issue once before in a previous thread and was able to rid of it at the time… sort of. I kind of fixed it but it would still happen from time to time.
Anyway, currently when I am printing my first layer the extruded lines will peel up when passing next to a previous extruded line. A square for instance, I watch the first perimeter line and it lays down perfectly fine it seems. Then as the second perimeter comes around it does not stick very good at all. It just kind of peels up. It almost seems like its trying to print too close to the previous line.
This used to only happen when laying down a long infill line on the first layer. But now its doing it on first layer perimeters.
I have recalibrated the esteps to make sure its extruding the right amount and I also reset the prob height offset with a piece of paper.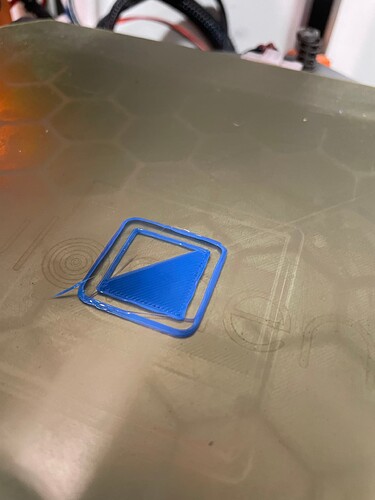 Any advice?