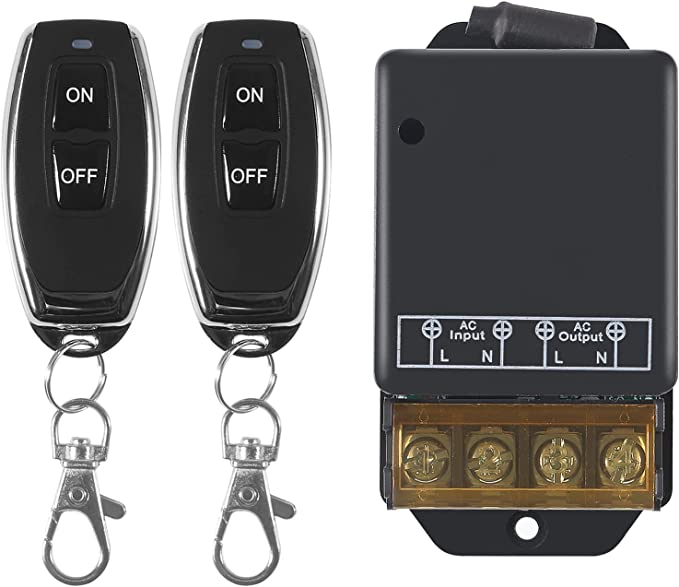 Wordy listing title: "AC 110V/120V/240V/ Relay RF Remote Control Light Switches for Pump Security Systems etc with 328ft Long Range for Household Appliances, Pump,Lights Ceiling and Electrical Equipment"
The listing I bought from was priced at only $10.99: https://amzn.to/3Io5mQJ
Here are a couple of photos of my install. Please note: do not take this as sound electrical advice and do not attempt this without professional help unless you are trained and capable and take full responsibility for your actions!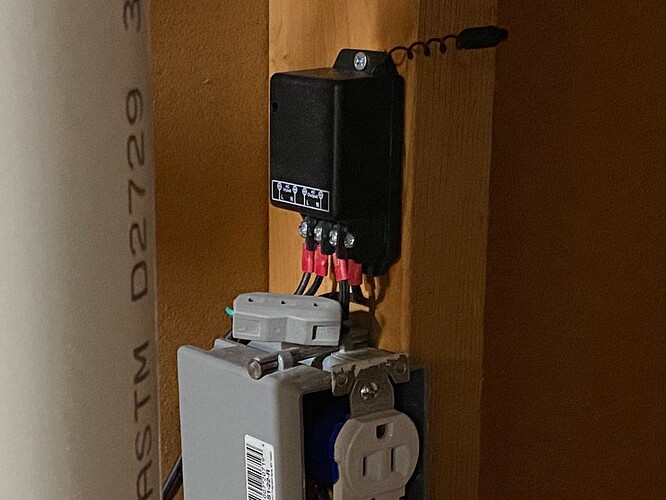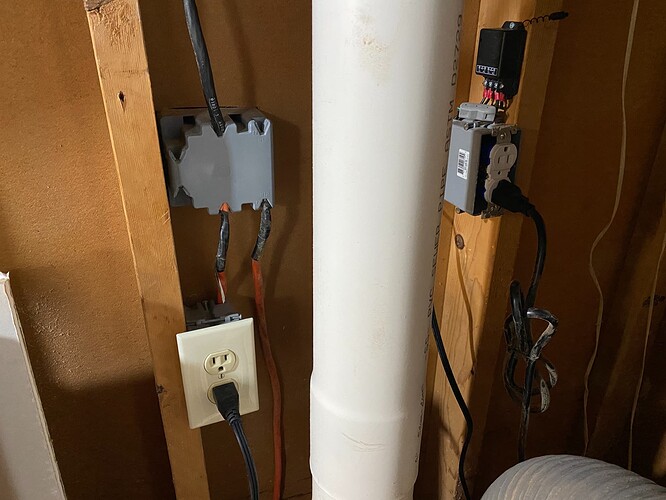 I found this to be easy to install, and once I finally obtained the directions for pairing the remotes, the setup works great. See below for how to pair remotes!
For my HF dust collector, I have previously had an outlet wired to a "light" switch on the wall. It was a 2-up switch plate. One switch turned on lights in my workshop, the other switch turned on the dust collection.
I wanted to avoid cutting the cord on the dust collector, and also avoid redoing any of my previous wiring, so all I had to do was find an unused appliance cord with the AC power plug still on it, and use the plug to get power from the "switched" outlet over to a newly mounted outlet, but with the receiver in between on that circuit. I cut off a small part of the appliance cord's wire length to cover the second part of the journey (from receiver to second outlet). Wired up L and N to input, and L and N to output, and connected the ground wire from cord still on the plug, to the additional cord piece that had been cut to use on the other side, and then finally connected L, N, and G to the new outlet. From there, mounting the new outlet and receiver … was all a breeze, except I am really good at dropping small screws.
Price was great. However, the listing did not include instructions for pairing remotes, and no directions were included in the packaging. Nevertheless, I was able to locate a higher-priced listing ($16.99) of the same receiver and remotes, and it included instructions in the description. See below. (Note: my version below is cleaned up, has typo's corrected, and is worded better.)
How to pair a new controller?
Press the small button on the side of the receiver three times (3x). The LED on the front of the receiver will turn on, solid green.

Press the ON button on the remote once (1x). The LED on the front of the receiver will blink green three times, then stay solid green.

Press the OFF button on the remote once (1x) to finish the pairing. Now you have successfully added a new controller. Repeat as needed for any additional controllers.
How to clear the memory?
Press the small button on the side of the receiver eight times to clear the memory, then add a new controller again.
*Amazon links are affiliate links.