So, ended up with a 32" x 5.5" piece of walnut, and a box full of new SpeTools CNC bits… and I've always wanted to make a tray or bowl on the CNC
This run was limited to 7/8" thickness, clearing out a 5/8" void. Used a 1/4"
Shank, 3/8" diameter 2 flute tray bit, running at 15mm/s 3mm step down, 10mm/s plunge on first tray, but noticed some flex and lift as the big bit plunged, so reduced that down to 6mm/s
Both pieces took 10-15 minutes to model in Carveco, and I just went straight to finish pass- 4mm step over on the bit left a tiny bit of a
Ridge that I could knock back with some
120 grit.
Profile cut was a 1.5" long reach 1/8th spiral down cut, at 25mm/s and 3mm step down. It's possible that's running a little fast for the walnut, so I want to experiment a little bit.
Once off the bed, taped it to my bench (love formica for this sort of stuff) 1/8" round over with the palm router, then ROS 80, 120, 180, 220, water pop, repeat sand.
Then I dunked them in mineral oil
For 20 minutes and removed excess with a rag to buff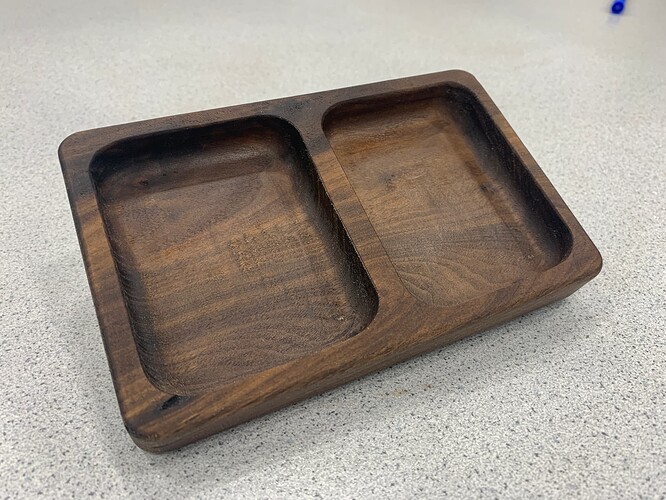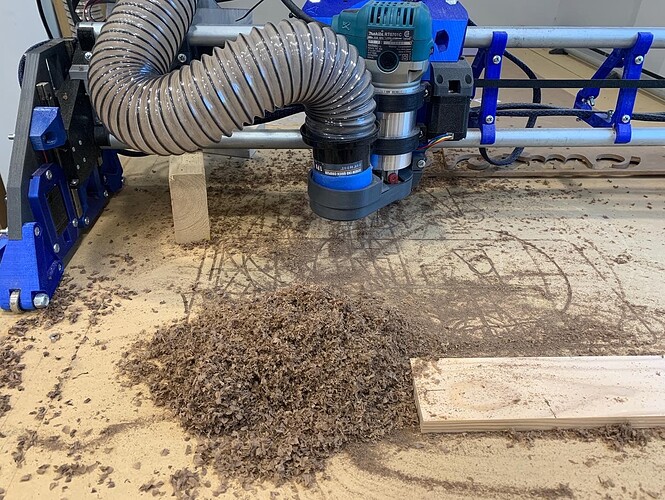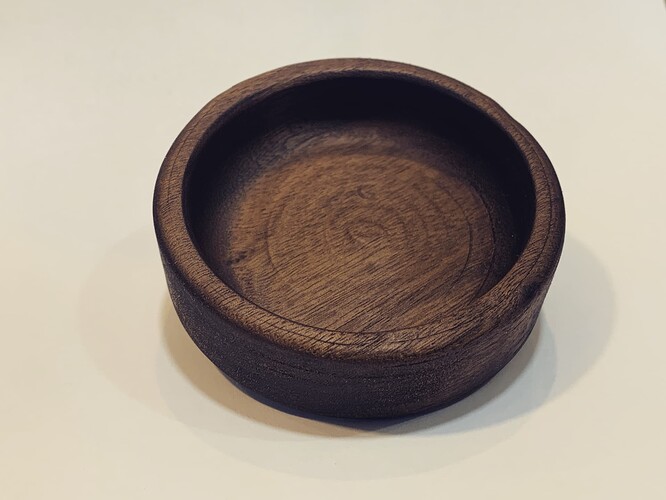 Wife is taking the round one as a ring tray, and I'll probably end up piling a couple bags of M&Ms in the rectangle one