This request for a plant shelving system was ignored for some time.
I don't know why Operations is suddenly responsible for the 'quality of life' around the workplace.
I thought my job was to foment mistrust, gridlock, and redundancy. As a general rule I don't engage in any activity that can't be poorly executed – because that would preclude the possibility of workers comp.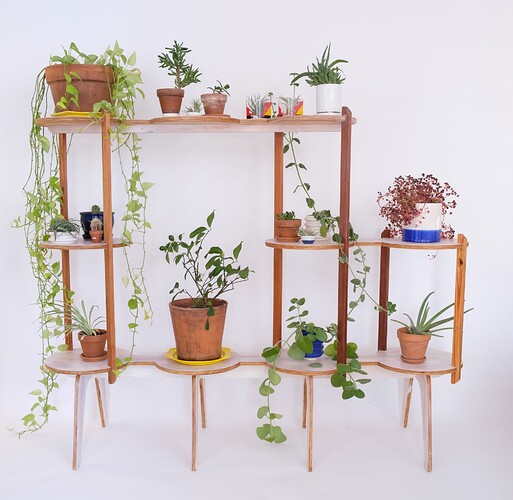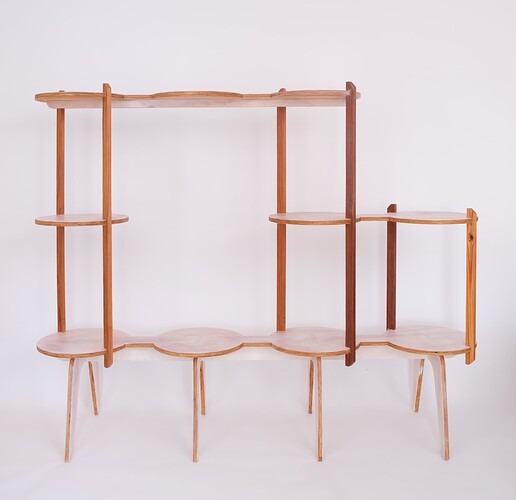 Anyway, when it did come about – the design was drafted in Fusion360, cut on radiata pine, with southern yellow pine scraps slotted between the shelves. Things were mostly glued and sealed with West System Clear epoxy ('cause you know MGMT is watering this with a fire hose). I added a coat of artist gesso to reflect the light back up when in window. It seems to have held up pretty well after 2 years…