Last year I made this grinch for a friend of mine.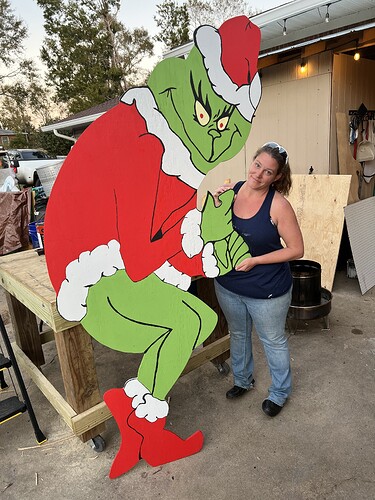 This year I'm thinking about making several and try to sell them to pay back some of this expensive cnc hobby lol.
My questions are:
1 - 1/2" or 3/4" plywood? And why?
2 - Pressure treated or not?
I've always heard that if you use pressure treated to not paint the entire thing or it will rot faster than non. So if I go pressure treated I will just paint the front. If I go non then I will paint front and back for protection
3 - what would be a simple/cost effective way to make sure it stays straight/flat and doesn't warp?
Thanks for any help or suggestions!!