I've been thinking about how to preserve patterns drawn by Arrakis 2.0. First thought was to draw in baking soda then mist with cyanoacrylate glue. Expensive, but might work. Then I considered plaster or similar stone misted with water. Cheaper, also might work. Then I thought, maybe paint is the way to go.
As a first test, I took the sand out of Arrakis 2.0, and laid down a plastic drop cloth with paper taped to it, threw down some blobs of acrylic paint, and ran the table with the ball rolling through the paint. Here's the result: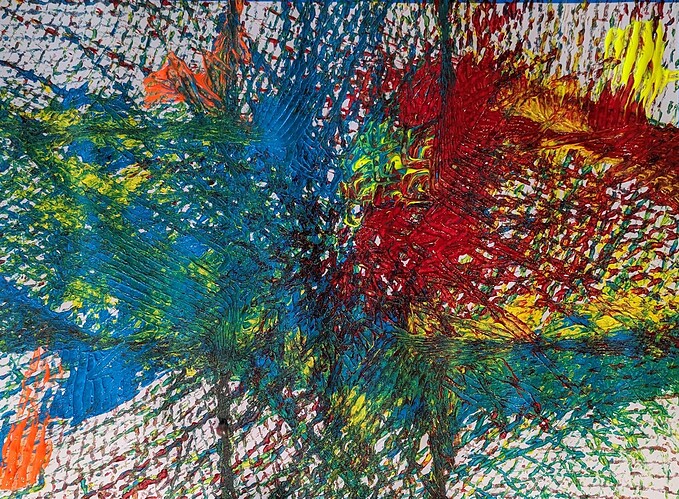 I'm now working on some refinements to the process. The paper absorbs moisture from the paint and warps, so paper is not the stuff to use. I bought some canvas boards to try next. I put together a wood frame to which I have stapled the drop cloth so it just drops into the sand box. I'm working on indexing it so I can position different sized canvases centered in the table's drawable area.