So will be my first foray into CNC. Been building 3d printers for about 5 years.
I decided to keep pretty small and close to "stock" to eliminate variables.
Printed parts took me about 70 hours on my Voron 2.4. I printed everything at 0.2mm layer height. 50% infill except the core which I did at 75% infill. Polymaker Polyterra PLA Charcoal Black Matte main color and Forest Green secondary color.
Ordered all the hardware, Going to store today to get EMT. I am going with 3/4" as 1" is to big for even the biggest sized printed parts. Hope it works out. For me this machine will be more for fun wood projects but hope it works for some aluminum just small stuff.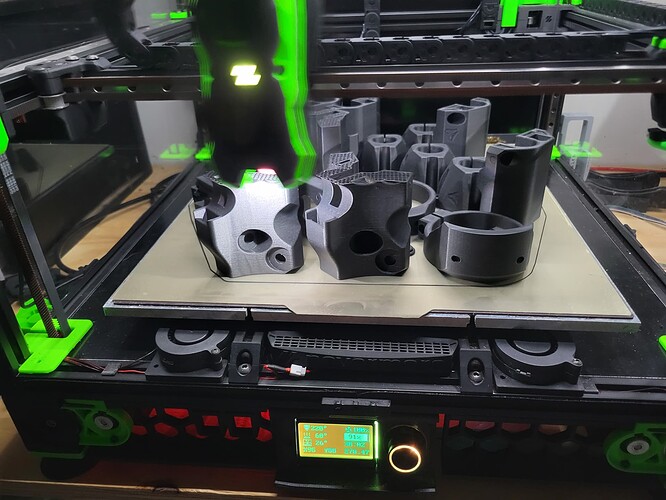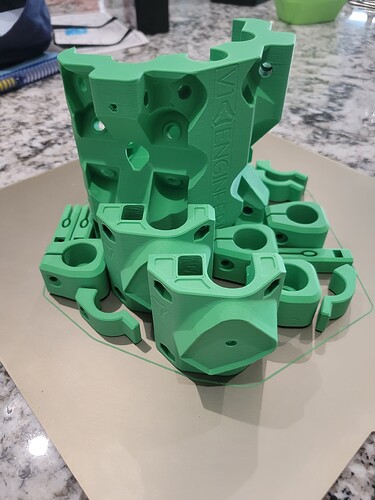 I'll post at least once a week until this thing is done.