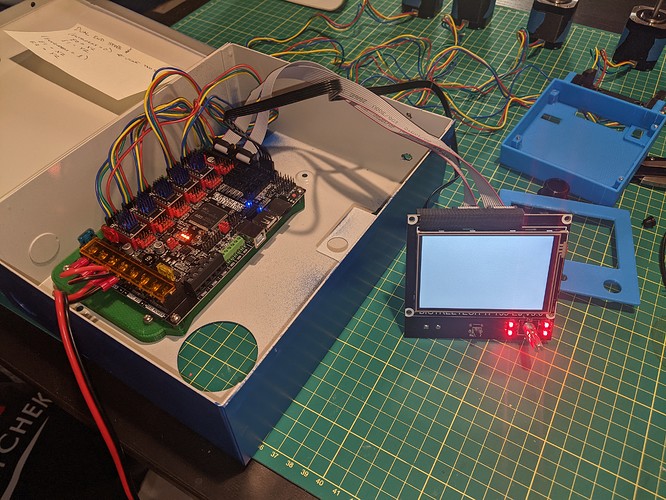 Hello Everyone,
First build, was wiring everything up for a first go at it. I updated the SKR 1.2 Pro to the latest firmware following the instructions. Then I moved onto the TFT. When I first plugged it in then powered it up. The screen was completely blank (Grey as pictured). Figured it just needed to be flashed.
I powered it all down. Put in the memory card with the latest files on it. Powered back up, and i got a very faint / washed V1 Logo once that said 'CARD DETECTED' or something at the the top in red letters. Perfect, figured it was doing something. It went back to grey in a second or two… Thats where i'm sort of stuck. It beeps if you press the screen or button, but nothing changes or comes up.
I pulled the SD card back out, and looked at the files. They now have CUR beside them. (pictured) So i think it updated? I can't get it show anything, with or without the sd cards. I pulled the card out of the SKR board, and its file also has CUR on it.
Little stumped… any ideas?
Thanks
Reid