I know there are a few of you on the forum that own the Neje A40640 so I wanted to see what focus position you are using for cutting wood since the documentation is a bit sparse in this regard.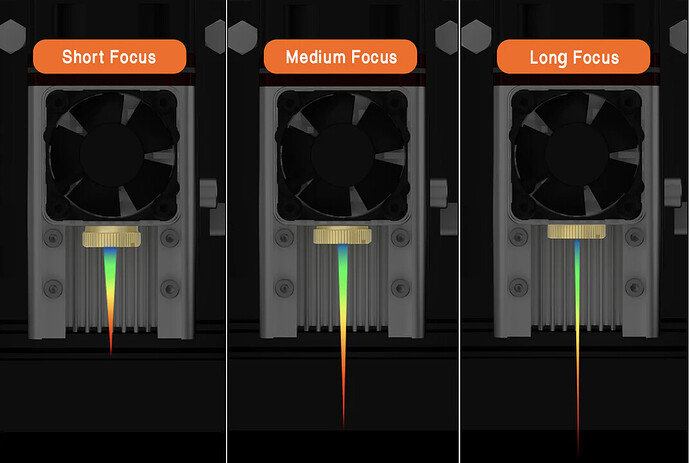 Cutting in the Y direction (normal to the front of laser module) works great but I'm having issues getting through cuts in the X direction, probably due to the rectangular beam cross section.
The factory position (I believe Medium focus position) gave results similar to this video. The same goes for the Long focus position (lens flush against the top). And I've gotten mixed results with the short focus position (lens 2.5mm from top).
I've used a focus ramp on each position and I seem to be getting a pretty fine kerf but the end cut results aren't the best. I'm using air assist with a compressor and the wood is on an elevated bed.
I've found a few discussions on this but unfortunately it looks like Neje is changing any threads related to this topic on their forum to private so you can no longer see the discussion. Not the most open business practices.
Any input would be greatly appreciated.