(Located in Silverton, Oregon)
I'm moving once again. This time I'm purchasing my own place instead of renting. My priorities are changing and I wont have room for any CNC equipment.
I can ship the majority of this equipment less the plywood if wanted.
1" stainless tubing - Cost near $100
2.2 kw water cooled spindle 220 volts - Cost near $400
CPU cooling system
Control board and display
I was planning on hooking up the water cooled spindle to a radiator and CPU cooling system that you normally use for cooling a CPU.
Comes with everything in the picture and probably anything else I can find CNC related.
$400 + $50 in shipping in the US.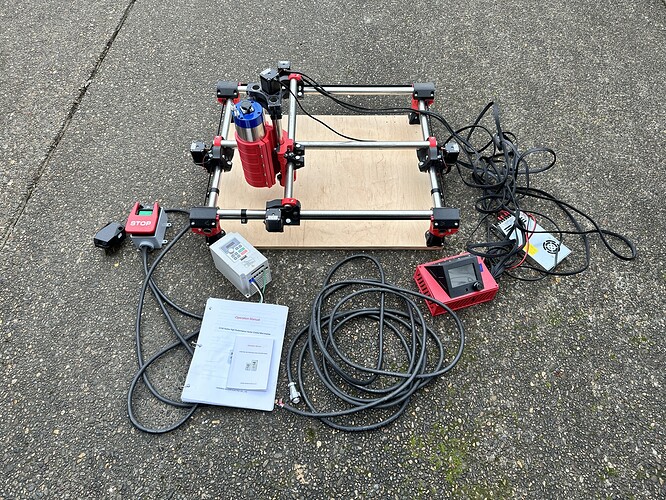 I also have these items if anyone is interested: