hello everyone. I just finished hooking up my mpcnc. and now i'm having some issues:
I'm able to move the motors but just one step and then i get the write "Printer halted, kill called!"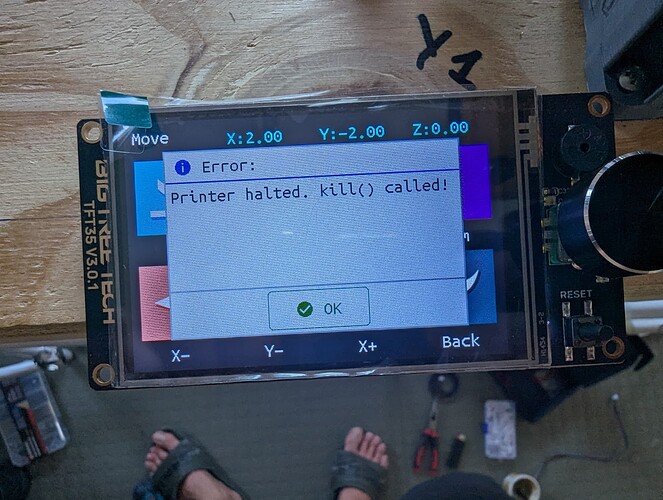 I updated the FW of the board and 35TFT fw. Nothing changed.
If someone could help me that would be appreciated.