Fully built and wired. sized for about 20x20 inches. I am planning on keeping the 6 Pack controller so you will need to replace that with the controller of your choice. I have a RAMPS setup that was running GRBL 5X before I put the 6 Pack on it. Happy to throw that in.
It has been a good machine but I wanted a little bigger and have built a LR3 to replace it.
Includes all parts for the "C" version (3/4 conduit)
Wiring
Drag chains
500w spindle with speed controller and 48V power supply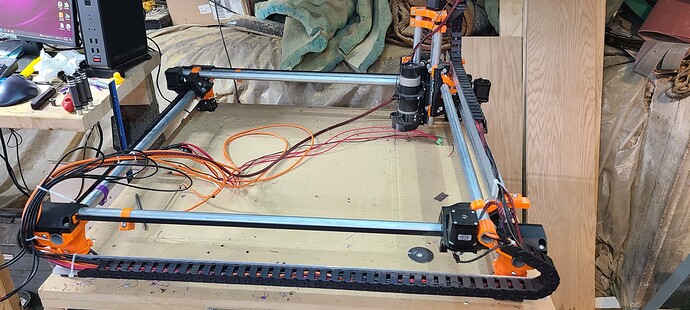 This machine is pretty much ready to run with the addition of a controller and a little adjustment when it gets bolted down again.
Would prefer pickup but could ship for actual shipping costs. Due to the drag chains disassembly may be rather involved.
Asking $275 OBO