I use a water cooled 0.8kW China spindle. I designed a tool mount which gets the spindle very close to the z-axis center of gravity: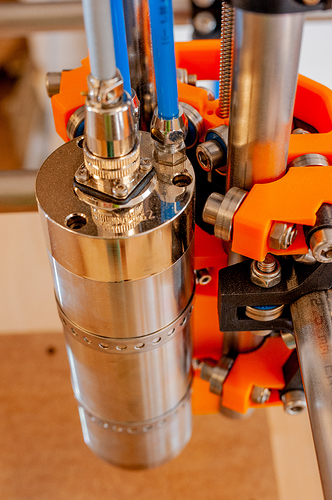 Water chiller, VFD, single phase RF filter, ACDC and the MPCNC nano ESTLCAM shield are located in the lower compartment: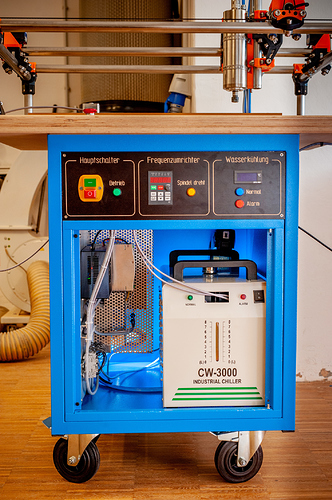 I modified the top corner. Cable ties are no longer needed, which minimized the belt flex significantly: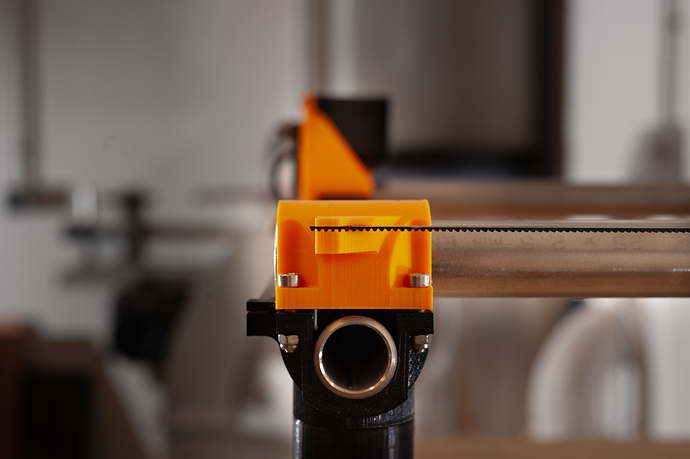 Cables are arranged in such way, that the spindle power line is separated from the stepper cables. Water hoses are used as "spacers":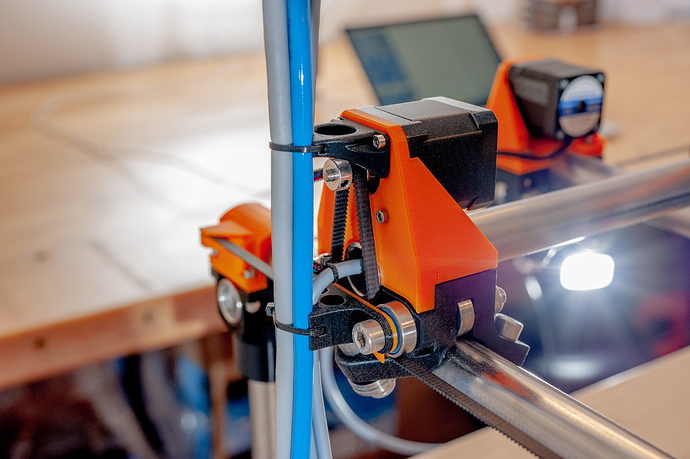 I was able to improve overall stability significantly by extending the four legs 30mm deep into the base plate. This also made it very easy to get a perfect rectangular: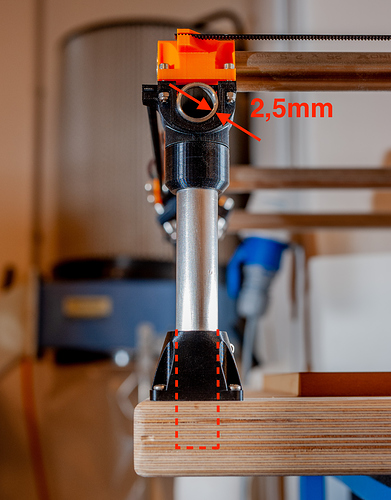 What a build! That is beautiful, well done!
Way too clean.

An incredible machine, it has a spectacular look
Very nice and neat machine with an awesome control panel.
The cable routing is very well!
German minuteness.

Exquisite build. Most impressive.
You actually drew up a proper wiring diagram and everything! That's a little over the top.