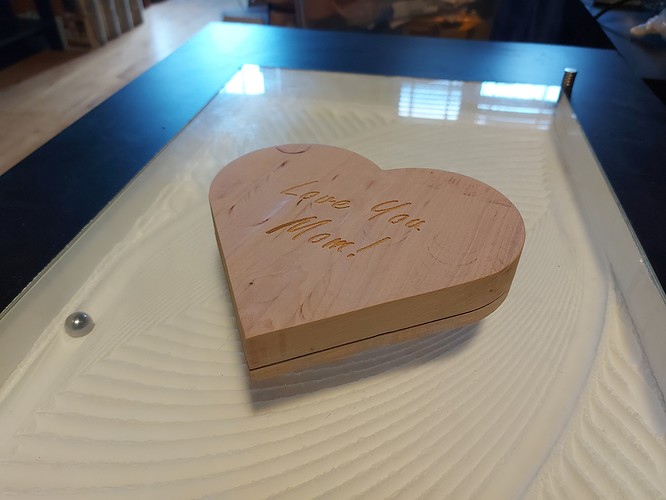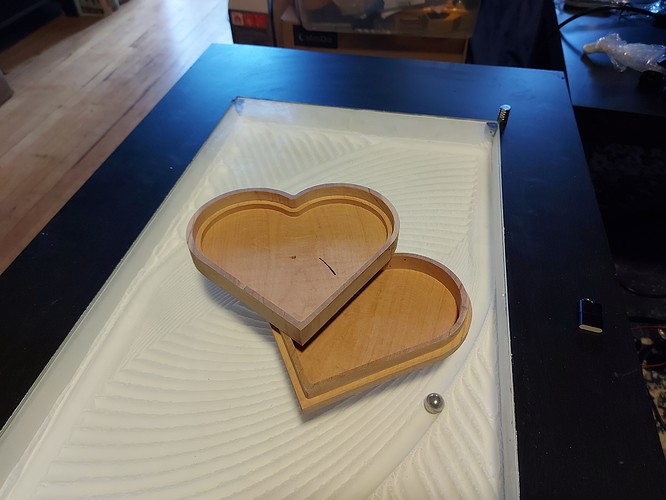 A simple heart shaped box. Internal height is 26mm. I actually messed this one up a bit, needs to be redone.
This is done in solid cherry wood. Unfinished as of yet, the final one will get a nice lacquer finish, but now I'm going to have to rush to get it done for Sunday.
Done with a 1/4" 2 flute bit.