Hi folks, here is a birthday present for my wife, who loves crafting and journalling. Consequently she has many, many pens of every colour. This will help her find the right one for the job…
I will link at the bottom of this post, a photo album, including the (loud!) unedited videos of some cutting operations, and captions if you click on the i with a circle around it.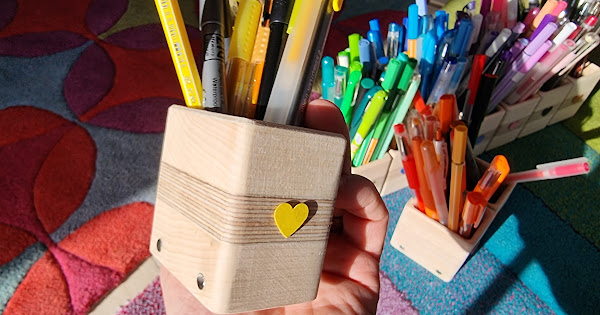 The magnets keep the boxes in an orderly row on her craft desk.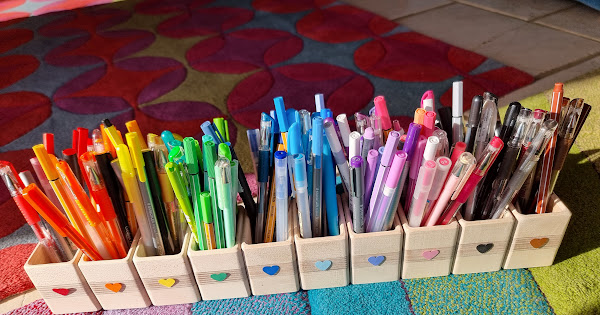 And for those who love to watch the chips fly, or who might want to make this one themselves, here is the Making Of photo album: