I think I am back in business with a fixed Z stub. Or I would be if I weren't going for a minor upgrade.
All the electronics were hanging on board that had a janky mount onto the back strut plate. It had also fallen off and I could probably reattach it but it really needs a better mount.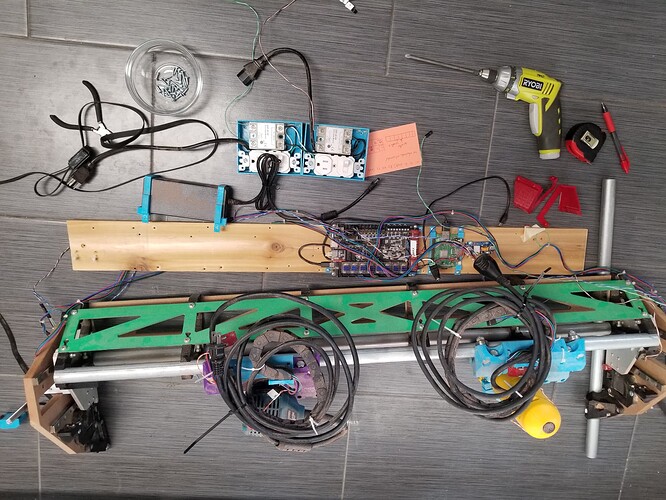 So I'll re-cut all the strut plates from 1/4" mdf this time (instead of 1/8" hardboard) and plan a bit of extra height on the back to mount the electronics directly.
Will be good to see that machine back in operation.