I make and sell these signs for newborn baby carriage/stroller: Sign/tag for Newborn Baby stroller/carriage – "Please don't touch – your germs are too big for me! Thank you!" Laser cut, 1/4 inch thick – Design8Studio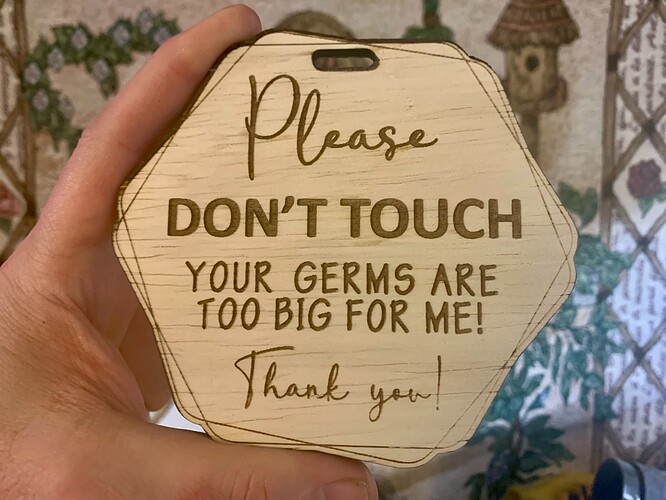 What machine do you use for that?
Looks good!
I have a 100w CO2 laser. I don't have its tube and mirrors perfectly aligned yet, so I have some more work to do on it.
That's awesome.
My wife requested one of these but I just couldn't get the fine detail contract with the 90 vbit.
All the announcement signs ect seem to be big business.
My wife would have loved these because of old ladies that want to touch the baby… Uff.