+1 for more details and pictures. It looks pretty sweet. And pretty clean. Does it work?
It works perfectly - at least an angle error is less 0.1 degree (angle - is problem for MPCNC)
And more photos:
[attachment file=35474]
[attachment file=35475]
[attachment file=35476]
[attachment file=35477]
[attachment file=35478]
[attachment file=35479]
[attachment file=35480]
hello,
sorry for my english it s not my natural language, i'm french.
i've seen your lowrider and i expect to use the same parkside rouder (1st picture) i expect 1st using the 'linear motion' of the router on the Z axis.
is there a reason why you didnt use them?
is it possible to ha ve a view of the mont you use for the router?
thanks every body for showing and explaining all your work
as soon i received all my components i ll show you my version of low rider using old alloy profile hope it ll works as well as yours
thanks again
Hi Richard,
I have 2 spindle options - Parkside router and Parkside rotary tool

[attachment file=37817]
[attachment file=37818]
[attachment file=37819]
I didn't understand your question about Z axis - machine uses 2 stepper for Z axis in both side, like Prusa 3D printer.
[youtube]minimax - parkside router spindle - YouTube
[youtube]Milled/printed CNC "Minimax" - YouTube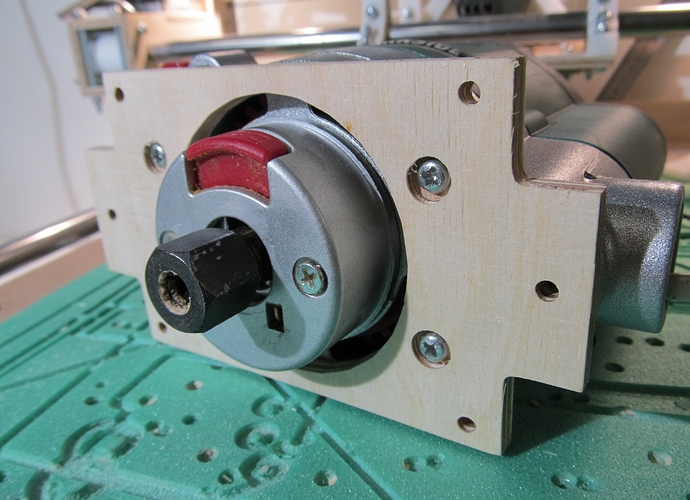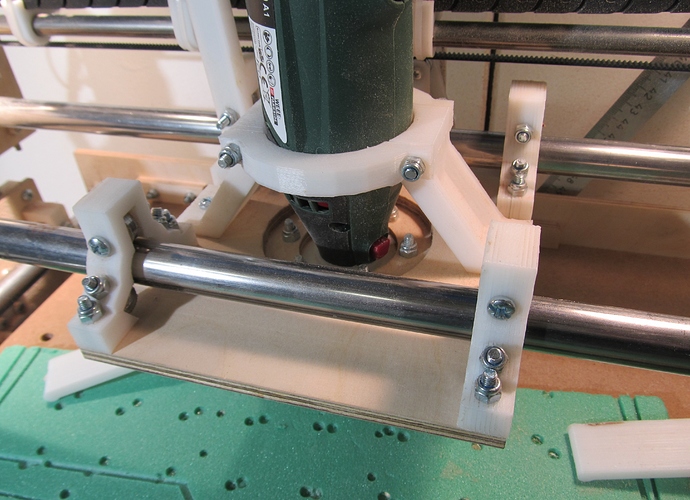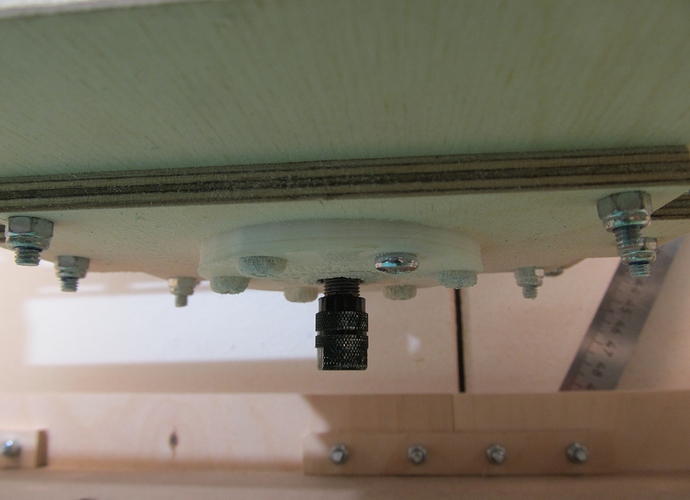 thanks for the video i was speaking of the base of router with spring and columns that you take off the router
i ll try to use it first as Z axis
what kind of bit do you use
are you satisfied of the parkside router or do you prefer the other parkside tool
thanks
thanks for all the information i m continuing studying this project
and a great thanks again