First really cool use of my MPCNC and it came out great. See more pics here https://imgur.com/gallery/vmBZl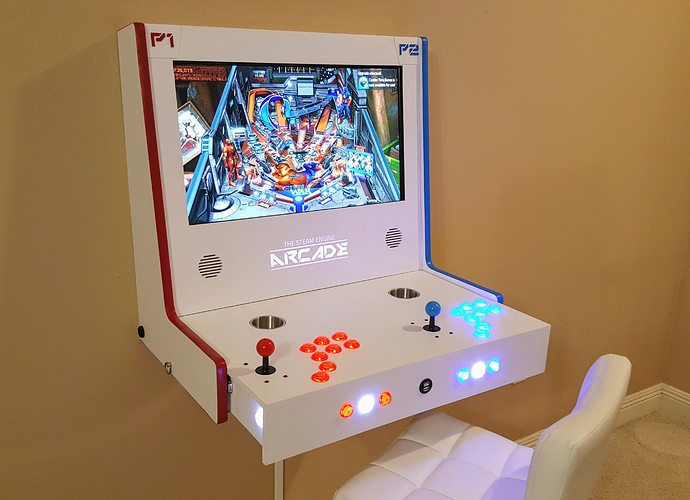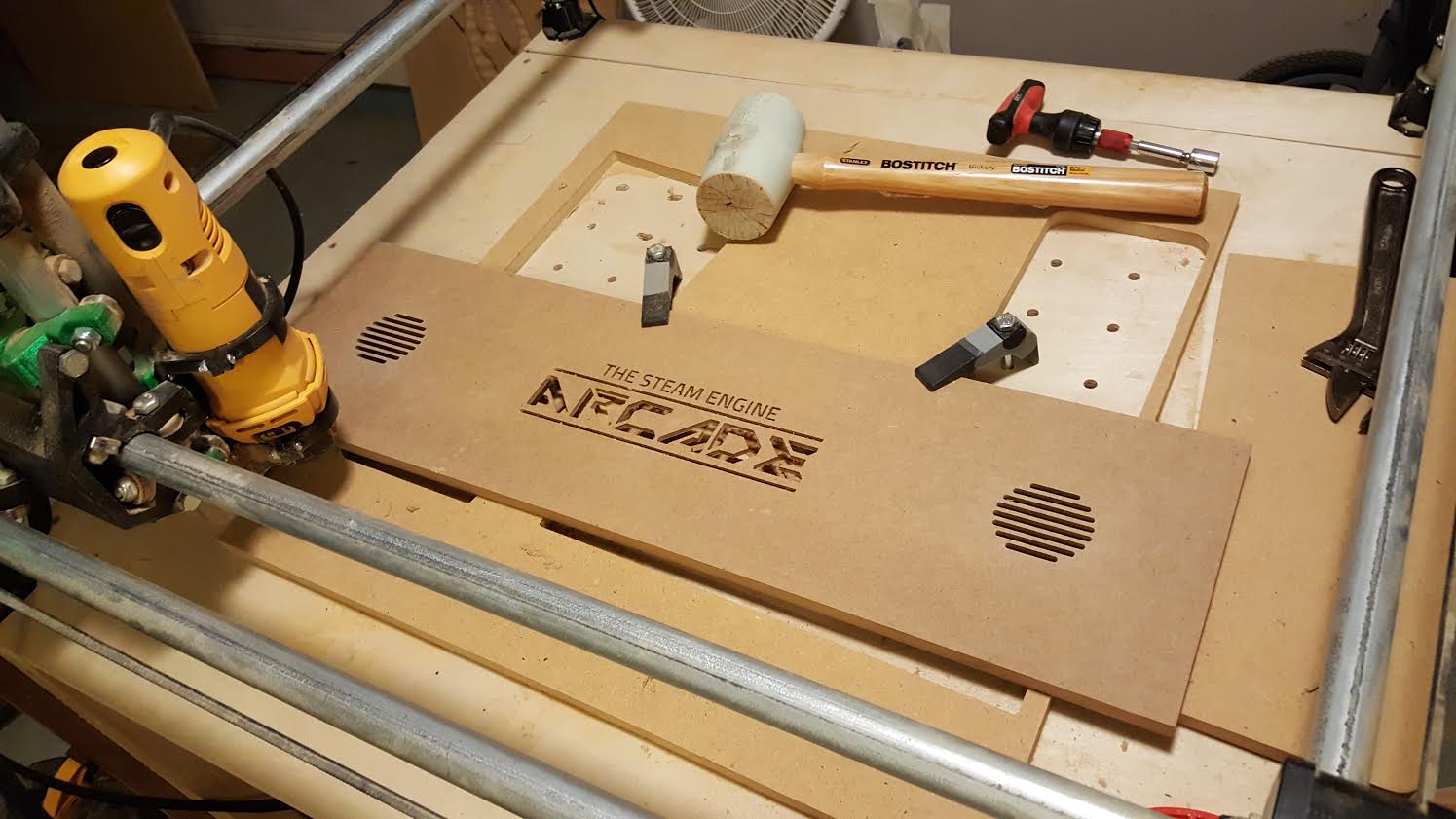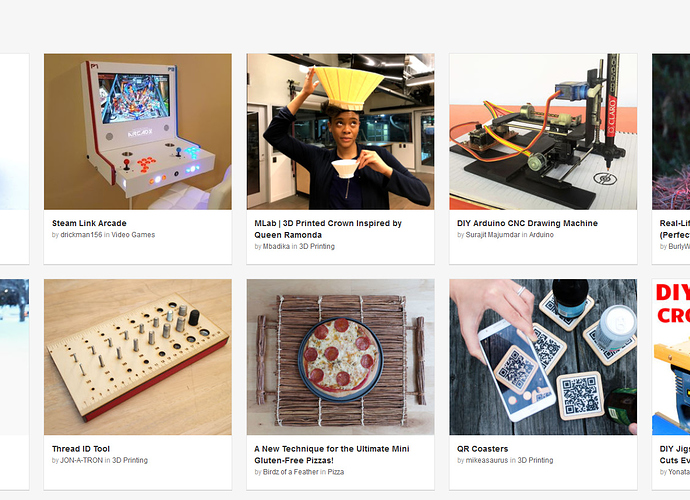 Oh man, I saw this on Reddit, but didn't look close enough to see it was an MPCNC. Awesome.
Thanks man, yeah I have been keeping Ryan posted because I couldn't have done it without the awesome design he shared with everyone. He asked if I'd mind sharing here also.
That came out great - very well done. What size bit did you use for the lettering?
Looks sweet. Congrats on this really nice built!
This looks really nice. I keep kicking around the idea of building a RetroPi cabinet. I love the pull out drawer for the controls.
Exactly! I have my RetroPi working and ready to go, hopefully this gave me the design inspiration to build it a proper cabinet. Although I mostly only play regular nintendo on it. Metroid FTW! SF has this amazing Arcade, https://www.yelp.com/biz/musée-mécanique-san-francisco-4. I just went there a second time, they have all sorts of old games I had loved but forgotten about. I really want to try out some pinball emulators and see how they work.
Featured in the newsletter and on the home page of instructables! Congratulations.
Now everyone head over there and vote to get him that Epilog Laser!