Okay I realize as one of the captains of this ship I should have tried linuxCNC earlier. Just to have a better working knowledge of what is out there. Dabbling in other systems, I am learning a ton. I can tell you right now they all have things they do very well, but none are clearly better than the rest.
For all you that know Marlin, here is a drool worthy picture for you.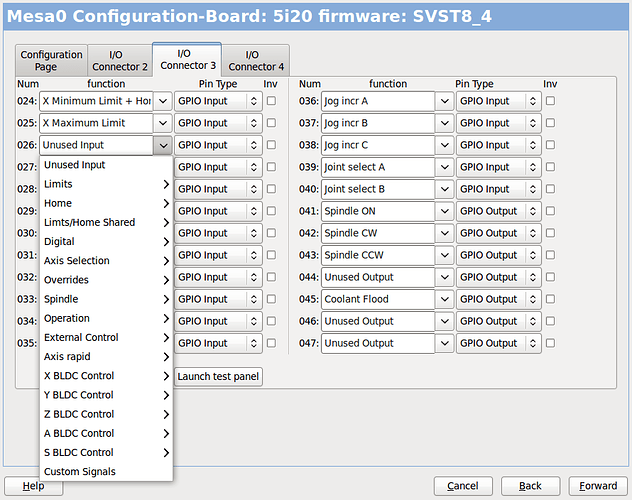 (
from section 7 here
)
With the board I am using (mesa 7i96) all the settings/pins are easily set (and pretty clearly labeled), and or changed. You run through a config menu with dropdowns, or direct input and you can set your pins, feedrates, acceleration, jerk, axis, step rate (with a built in calculator), PIDs, voltages, stepper direction and so many other things. Save and you are good to go. In comparison, Marlin is a nightmare on this front. There are multiple files you need to dig through, a pins file and two config files that you need to edit, not to mention needing to find and read board schematics to figure out what each pin actually is). GRBL is right in between the two (or at least Mr. Dring's GRBL32), in terms of ease.
GRBL32's built in web interface and it's settings.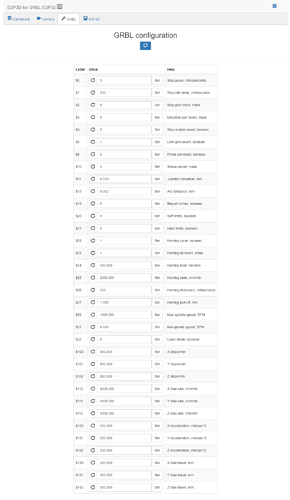 (
from here
)
Now There is also RepRap Firmware, the Duets Firmware of choice. It is fairly easy to edit.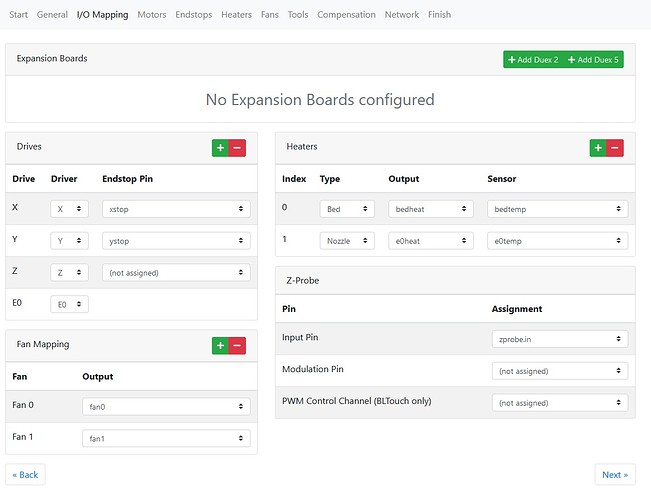 (
from here
)
The only issue I have had with this is I have not used it enough to edit the boards to do something non-standard (change a pin if you pop a component, etc). It might be easy but I would need to use it a bit more. This has a fantastic front end, or wifi interface as well but the hardware is a bit steep for me to casually experiment with.
I know most of you never want to have to use these screens or settings. You just want a board that is easy to plug in and works out of the box and is inexpensive. That is Marlin.
For the casual user, here is what you are missing using marlin…integrated front ends. You need to run something like octoprint to get what the others have built in.
If you do get adventurous, trying out another system is pretty fun. Now what we need is a board that can work with all these systems so we can freely firmware hop! If I was a board manufacturer, this is exactly what I would focus on. (how hard is it to make a board?)