Edit: This thread was initially an attempt to troubleshoot how to trace my own handwriting for plotting. I eventually figured it out, thanks a lot for all the useful input. I've summarized my findings here.
I'm planning to write long and stupid christmas letters using a pen plotter and chatGPT. I think it'll be fun!
I'm currentlig strugglig with how to digitze my own hand writing. I've used calligraphr, an amazing tool for the task. I've even got ligatures for the most common letter combinations. If I'll go further, I'll make several variants for each letter - to make it seem even more natural.
Well - the problem is finding a good centerline. I cannot use outline:


Usually when I'm plotting things, I use the centerline tracing to extract vectors from a bitmap. But on my handwriting font, it's not very nice: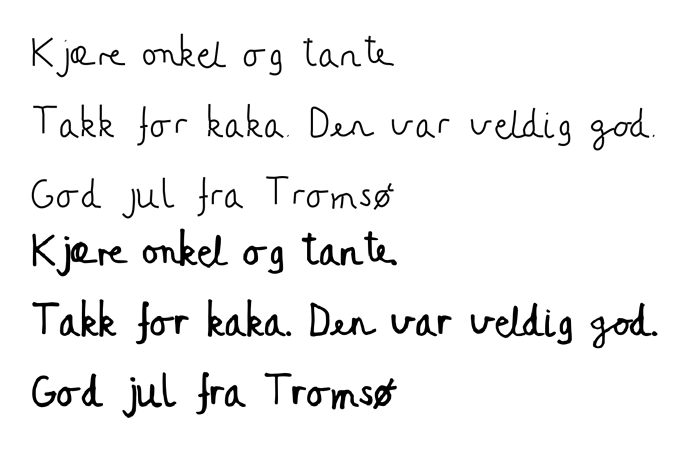 How can I centerline trace in a better way?? Here's the output from the plotter: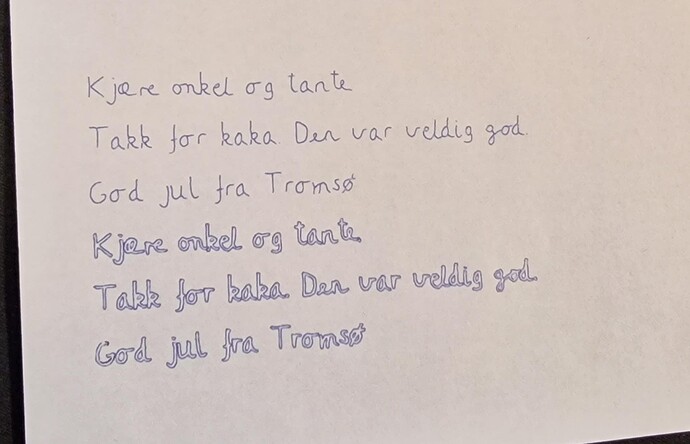 My first calligraphr try I had a much thinner fontface. That was even more awful when trying to centerline trace. That's why the current font is so bold, I was hoping it would trace better.