How about a mostly 3DP Mower?
One that is compatible with the OpenMower project?
OpenMower is based in Europe?
They have their own code, their own ESC motor controllers etc BUT, they don't have a 3DP Mower with COTS (Commercial Off The Shelf) motors and body parts.
I've seen and purchased the plans for a different mower: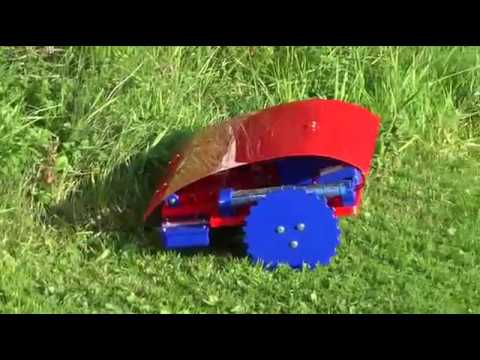 It is very clunky and uses an electronic dog fence wire surrounding the yard to be mowed. I like the wheels though.
I would like a smart mower. One that uses the GPS info from an RTK base station to mow my front and back yard intelligently. Like this one does:
What do you think, V1 Engineering? Can you come up with a generic mower that is Mostly 3D Printed and works with the Open Mower project? There are files to make the circuit boards involved, so use those measurements from the PCB files to make them fit in your M3DPrinted mower? And spec motors that can be controlled by their boards?
For the RTK base station, see the SparkFun RTK Base Station project that is very well documented here:
https://learn.sparkfun.com/tutorials/how-to-build-a-diy-gnss-reference-station/all
Granted, it's not easy to design such a Mostly3DPOpenMower. Otherwise I would do it. But I thought I would ask the engineer that brought us such wonderful things like the Lowrider CNC, the MP3DP and the MPCNC.
And all of the wonderful people in the forums of V1 Engineering.
I am getting old and can't mow my small yard.
And my SS income doesn't allow me to easily pay someone to mow it.
In the years I am still working, I'd like to build such a mower. It will pay for itself. At $35 every two-weeks to pay someone to mow my yard, that's about $455 per mowing season. One season should pay the $300 RTK station and the next mowing season would pay for the cost of making the mower.
I think this project fits as a new V1 Engineering project.
What do you think?