I'm so great at golf that I only need four clubs (cough cough cough)
So instead of hauling around a heavy golf bag (that I forgot in a different state), I decided to make up a lightweight golf club carrier.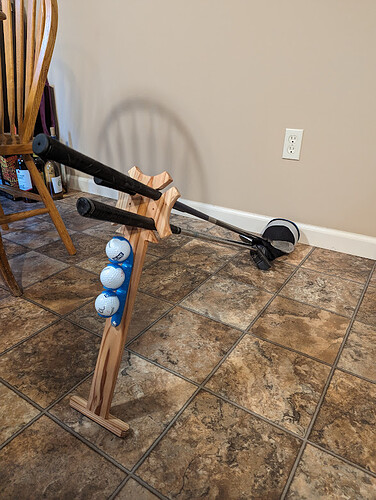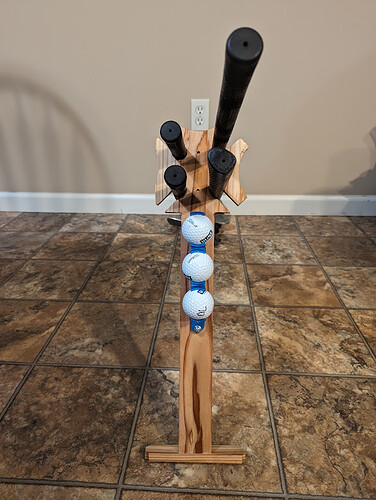 It can carry 4 clubs, 3 balls, 10 tees, and one #2 pencil.
Used cedar plank because I wanted the carrier for tomorrow and it was already close to the length and width I needed. A little flimsy and the plank had a lot of chip out so would use a thicker, better wood next time around. But good enough for some testing .


3d printed golf ball holder from bjarni here Printables (1 hr print time with a bambu p1p)