It's like Waldo but spherical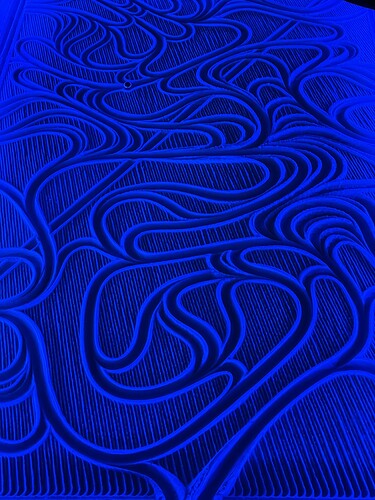 I just can't help myself the patterns are so cool.
Also I am aware of the giant diagonal lol baby steps. I was showing some friends how it works and they did the design. Although I haven't messed much with the orientation of the start. I can see how it's a thing haha.