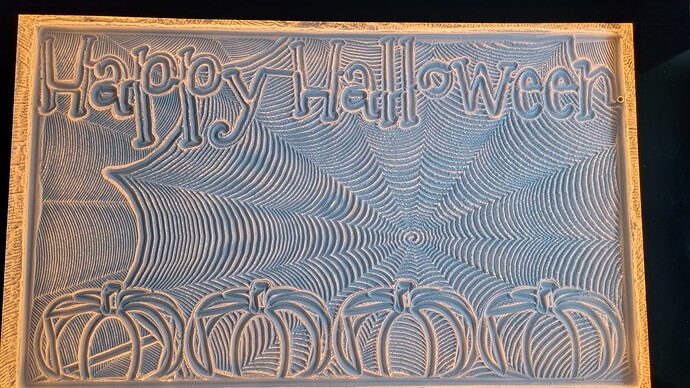 Included in the ZIP is the .sdf file so that you can load it directly into Sandify and resize it to your needs.
happyhalloween.zip (1.5 MB)
I've just started playing around with Inkscape, which allows you to import an image and export it as gcode to then be imported into Sandify. I have yet to figure out how to manipulate 'tool paths' in Inkscape so the pumpkins have some errant lines in them, but it's a good start! Also, this would probably look better with a horizontal wipe applied as the first layer.