I hear everyone saying to put loctite on the grub screws.
What exact grub screws are we referring to? Photos?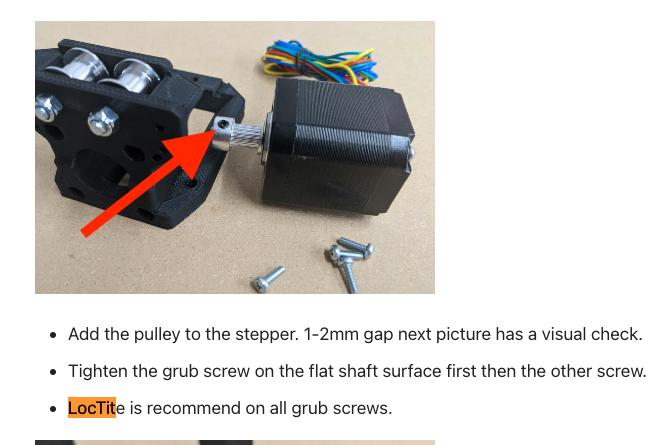 Anywhere you have metal screws going into metal (without Nylon washer) you can put a dab of LocTite. Use the blue (removable) so you can get it apart again.
If you search the docs, loctite is mentioned a few times. LowRider CNC V3 - V1 Engineering Documentation
Most notably, the grub screws and bearing blocks
Ahh ok.
I was more thinking the lead screws coupling.

Yes, absolutely do those too. They are metal on metal, you don't want anything to vibrate apart.
Sometimes those screws already have loctite on them. If the tip of it is already blue, you are good to go. If not, add a drop.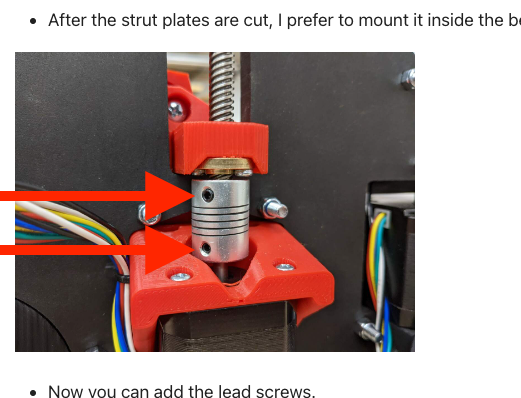 I had the same question. I had never heard of grub screws outside of here. I always referred to these as set screws.
Yes, grub screw / set screw… same thing, different names.
They are called that when they don't have heads. They look like grubs. I am not sure why that term is more pervasive here.
They are called Madenschrauben in German as well.

It's more fun to say "Check your grub screws" than "Check your set screws". Plus, "set screw" implies that that you can set it, and it will stay there, but a "grub screw" may crawl around a bit…
It's German, so you have to yell it…
DAS IST ÜBERHAUPT NICHT WAHR, DU BLÖDMANN! AAAARGH!

Nouns use capital letters in German though.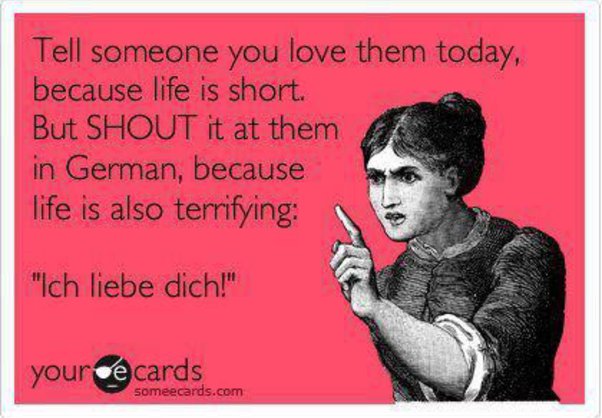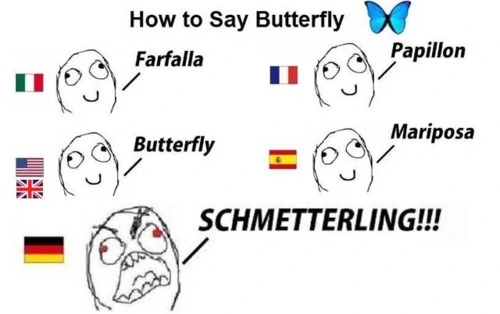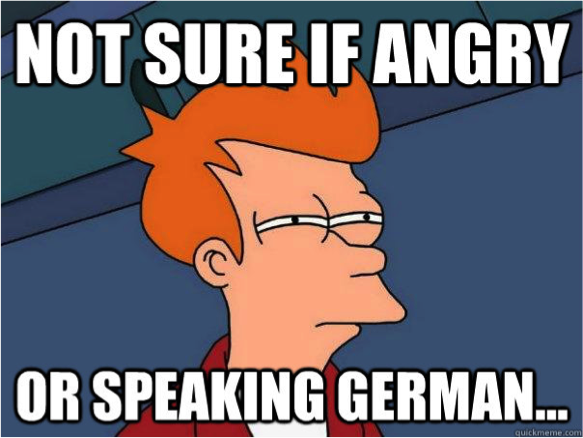 I should make sure to express that as much as I poke fun at Philipp (and other forum members, at various times), it's done in jest and hopefully in good fun. Whenever I get any indication I may have crossed a line, I always apologize, reflect on my mistake, and add that person to my list… wait, no, I try to be more sensitive moving forward. Yeah, that's it…

Love you too, boo.


Back at you, buddy…