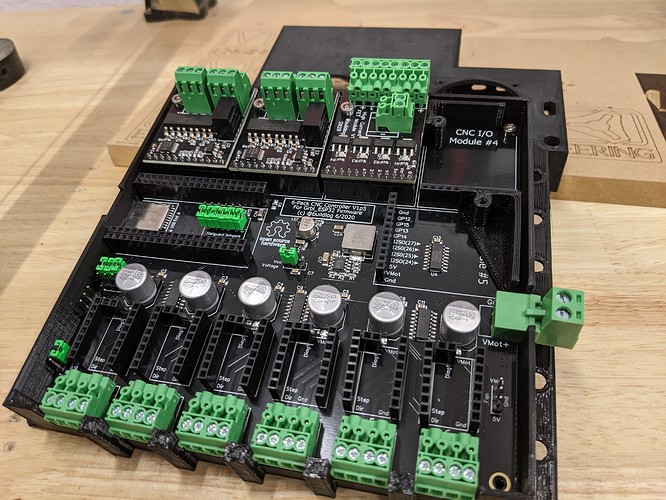 If the design is any indication of the functionality this is going to be fun. Black and green…green jumpers…and the indicator light is even green. Just a nice design and it looks like he had fun designing it.
Flashing is simple, the web/AP/Bluetooth interface is great and more is planned for it, all the functions are there. Upload is a nice touch. (I frequently make a file and run up and down stairs between computers, forget the memory stick and have to go back)
Firmware-https://github.com/bdring/Grbl_Esp32
Board github-https://github.com/bdring/6-Pack_CNC_Controller
Barts Shop-https://www.tindie.com/products/33366583/6-pack-universal-cnc-controller/
I have it up and running with some 2130's but it looks like UART support is on the near horizon.
Anyone have one, what drivers, any special settings, what modules did you get? Trying to feel this thing out, lots I don't know about Grbl.
So far motion is different, seems better. The crown is the same, but my arc torture test seems better it moves as I expect it to.