If you clear coat it lightly before the black it makes sanding easier then you can hit it with another clear coat after sanding.
Looks great!
?
If you sand and clear it before you cut it the paint will wipe off with water. I have also found a paint called Cheep that is almost a putty and doesnt leach into the wood like craft acrylic can.
Making some walnut wood chips .
Walnut box I made for my Dad in 1987, in wood working class. Think it needs something on it from the Lowrider2.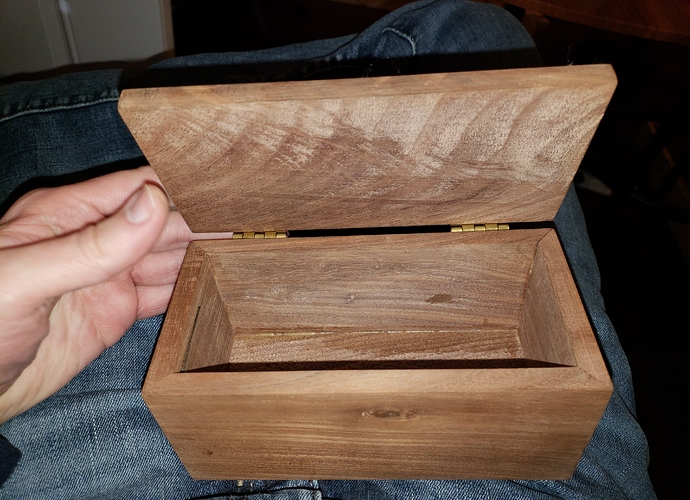 I put these all in the same thread, that way we can follow along with everything you make in one place. You can add to it by coming to this thread and using the post at the bottom.
I am sure there are going to be a lot of projects coming from you so I can't wait to see the progress!
I just helped my friend with something similar a few weeks ago. I had to figure out how to get rid of the extra lines in the font he chose. Well there it is, you have caught up to my abilities now. Can't wait to see what comes next!
I'm using a webpage to generate a new file.
Looks good, about how long did it take?
Three hours. Using a 1/16" bit with a 40% step over.
Ran a stacked text test piece on my LowRider2.
The alignment was a little off. But was checking the 1.5mm cut depth per layer.
[attachment file=87169]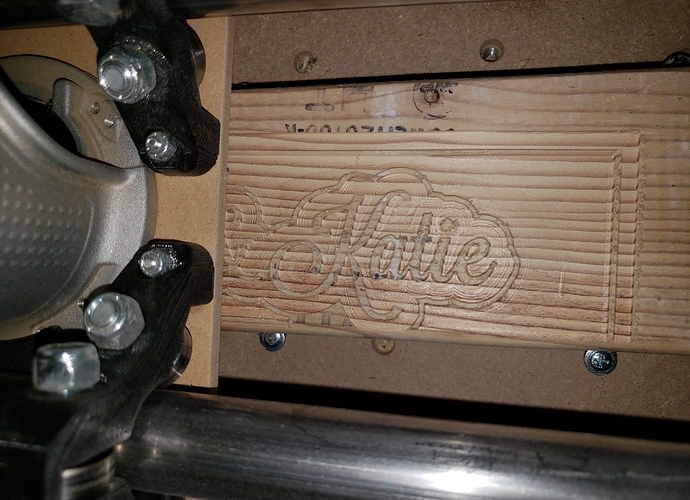 I like seeing the toolpaths a little on the background gives it some really interesting texture.
https://youtu.be/a91cWQtUg7k