Hi all, I am new to EstlCAM and having a hard time figuring this issue out. I want to create a pocket with multiple islands in it, but some of the parts are quite close to each other.
I want to create the islands while avoiding cutting into individual parts because of the machining path of the other parts. As an example I'm trying to create a pocket around two "bubbled" words (each word an island). I first make each word a part then create the island pocket around it using hole on a shape encompassing both words. For the most part it works, but an example of the two parts eating into each other is circled in the image below: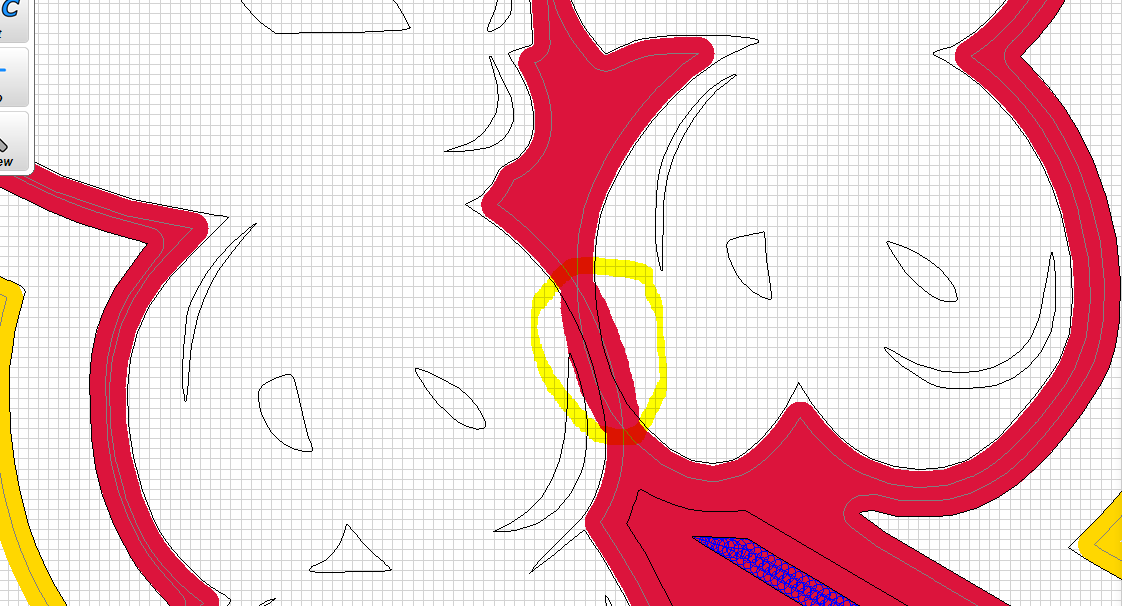 Is there a step or setting I'm missing that will tell the tool not to cut into other parts?