I did a few test cuts and I am getting things dialed in. There is lots of room for improvement, but this came out pretty good in the end.

Settings for surfacing with a 1/2" dovetail bit,
https://amzn.to/3o6berV
. On this part of the cut the material got pretty warm. Super low RPM, I need to increase the feedrate to move larger chips, or decrease stepover.

Through cut with an 1/8" upcut single flute,
1/8" Single Flute Carbide Endmill – V1 Engineering Inc
.
I am happy with the settings here, midrange RPM, material cool to the touch, I can go faster here.
The Vbit needs a larger tip offset. That was 2mm offset, need to go further to catch a faster moving portion of the blade. This bit, https://amzn.to/42DZ74q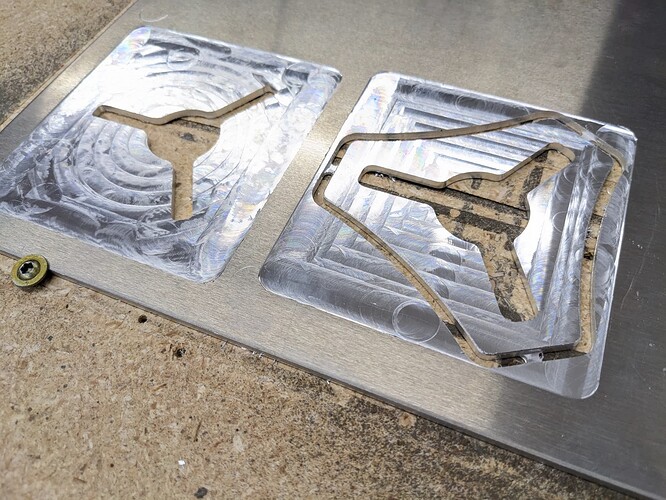 First test next to 3rd, The surface is stupid smooth, the reflection is good but not perfect…more surfacing testing to do.