I know that this isn't exactly an MP3DP topic, but I also know you guys have experience across the board so I was hoping for some advice. I have an Anet A8 (heavily customized) and now an Eryone Thinker SE that I purchased a couple of months ago from a neighbor. Well, the Thinker just tried to light my house on fire (see picture).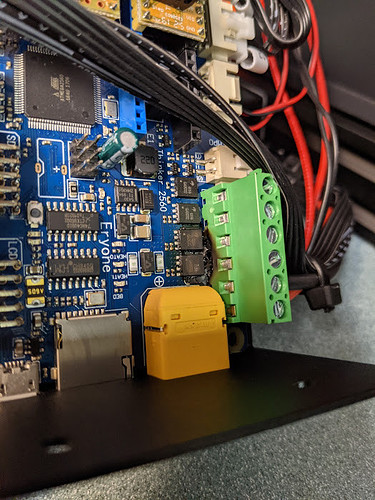 I emailed Eryone and they told me my board is bad and I should buy a new one for $50 from amazon. They were even kind enough to send me a link.
I obviously do NOT trust this company or thier product anymore and I do not want to support them by buying a replacement board. I was considering buying a RAMPS 1.4 to get the machine running again, but was wondering if you guys had any better ideas? It would be nice if I didnt have to re-wire the entire machine but it might come down to that. Here is the replacement board for reference: https://www.amazon.com/ERYONE-2560-Main-Board-Thinker/dp/B083R91NLN
I just want something that will run smoothly, not break the bank and if possible, maybe even use some of the same JST connectors that the machine currently has.