After doing my 4-foot x 8-foot test drawing yesterday with a black sharpie, my wife asked me if I could do different colors. I answered yes before I realized what I was doing and she quickly asked if I could make a banner for the kids' school.
I know I can separate each color into its own gcode file and just replace the markers before each run, but I then thought about a way to get 3 or 4 markers on the 611 plate and alternate between them. In the Maslow CNC forum, someone suggested the idea of a tilted carousel…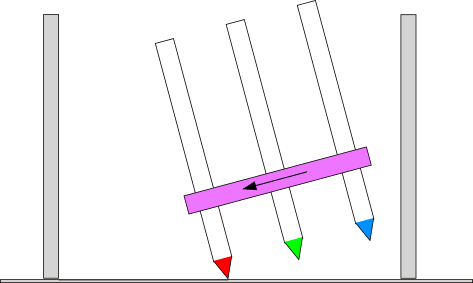 If a stepper motor was installed such that it could turn the carousel, could the E0 driver on the mini Rambo work to turn it to the proper marker. If possible, you would need to do a simple post-process of the gcode to convert the Tx M6 commands to maybe a G0 E0x command where x is the stepper motor position needed for the appropriate marker to be in position…
Am I crazy?