I'll add to this as a list as I build things.
A little box to hold router bits.
Pocketed out from a single piece of wood cut in half to test if I could.
[attachment file=36746]
[attachment file=36747]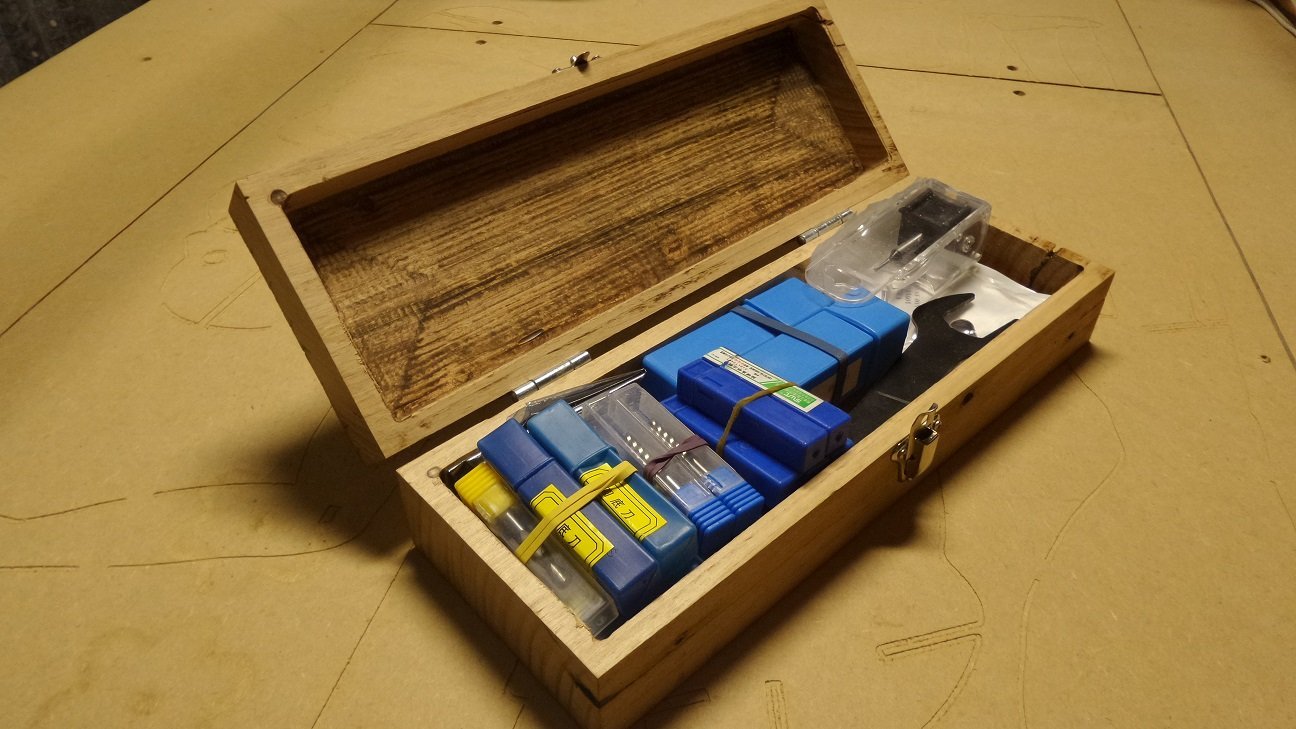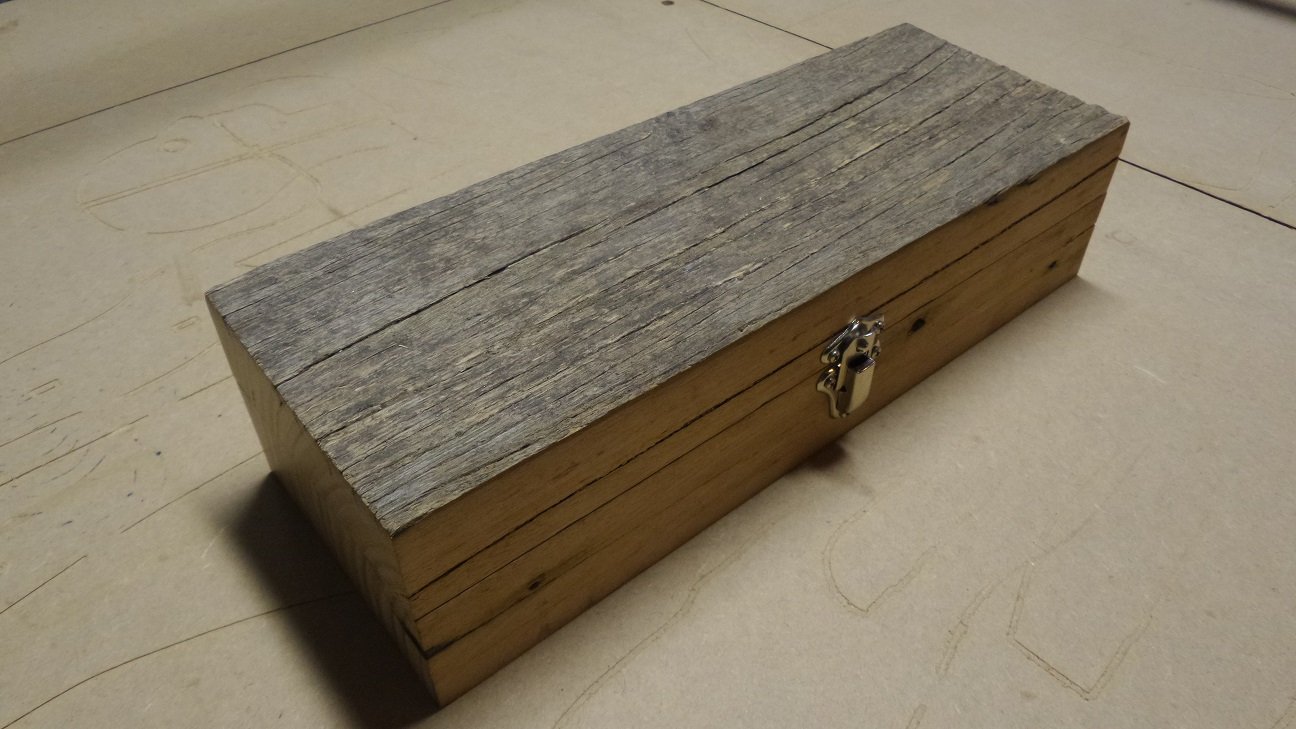 I need a box from some dimensional lumber!
How did you attach the sides of the light box to the top?
Thanks for sharing.
I like it. That little box is gorgeous.
I agree with Ryan, that little bit box is awesome! I might have to steal that idea once I get the CNC built.
Re joins on the LightBox.
Simple strip of wood.
Nailed to the sides and glued.
I then screwed this to the top.
[attachment file=36848]
The light globe mount was just flat 40mm metal put in a vice and bent with a sledge hammer :), the angle that holds the globe was a little bit of angle iron I ground out the globe slot and screwed it to the bent flat…
[attachment file=36849]
Needs a mirror underneath for proper usage…
Glass was 430x440mm x 5mm thick from one side of a fish tank at the recycling center in town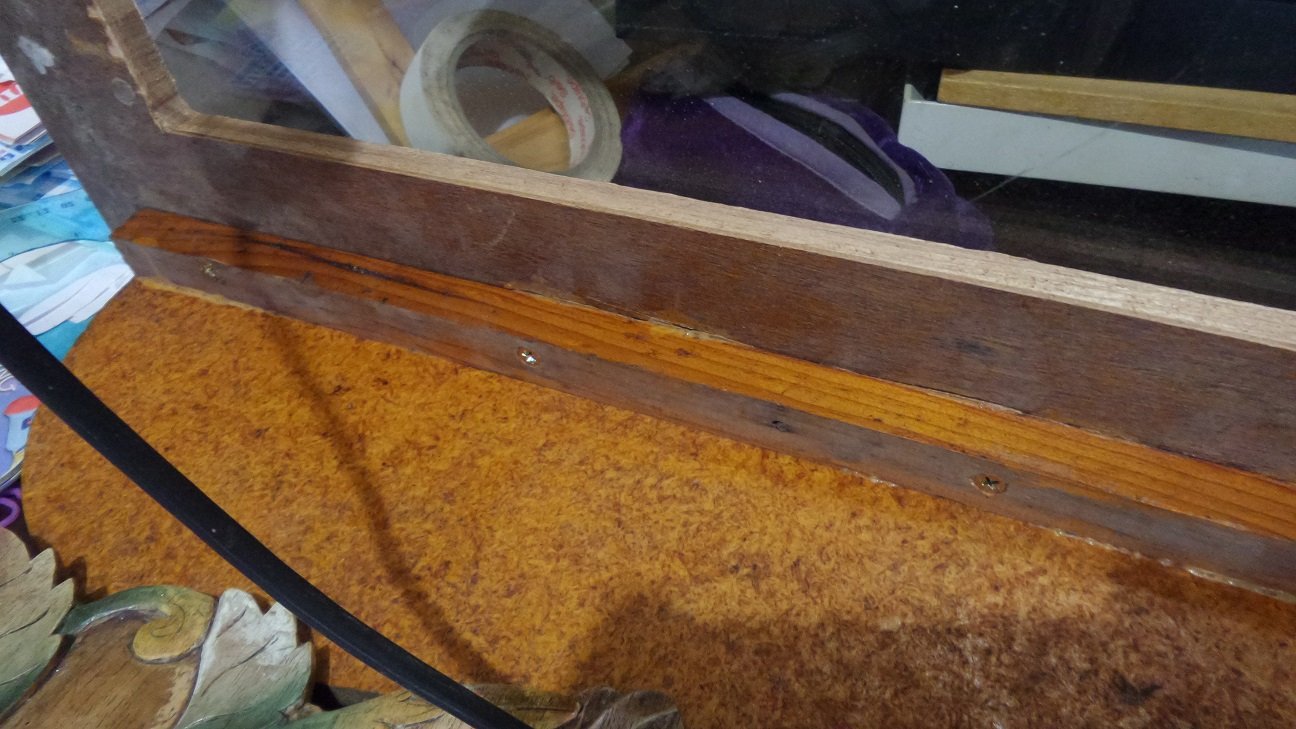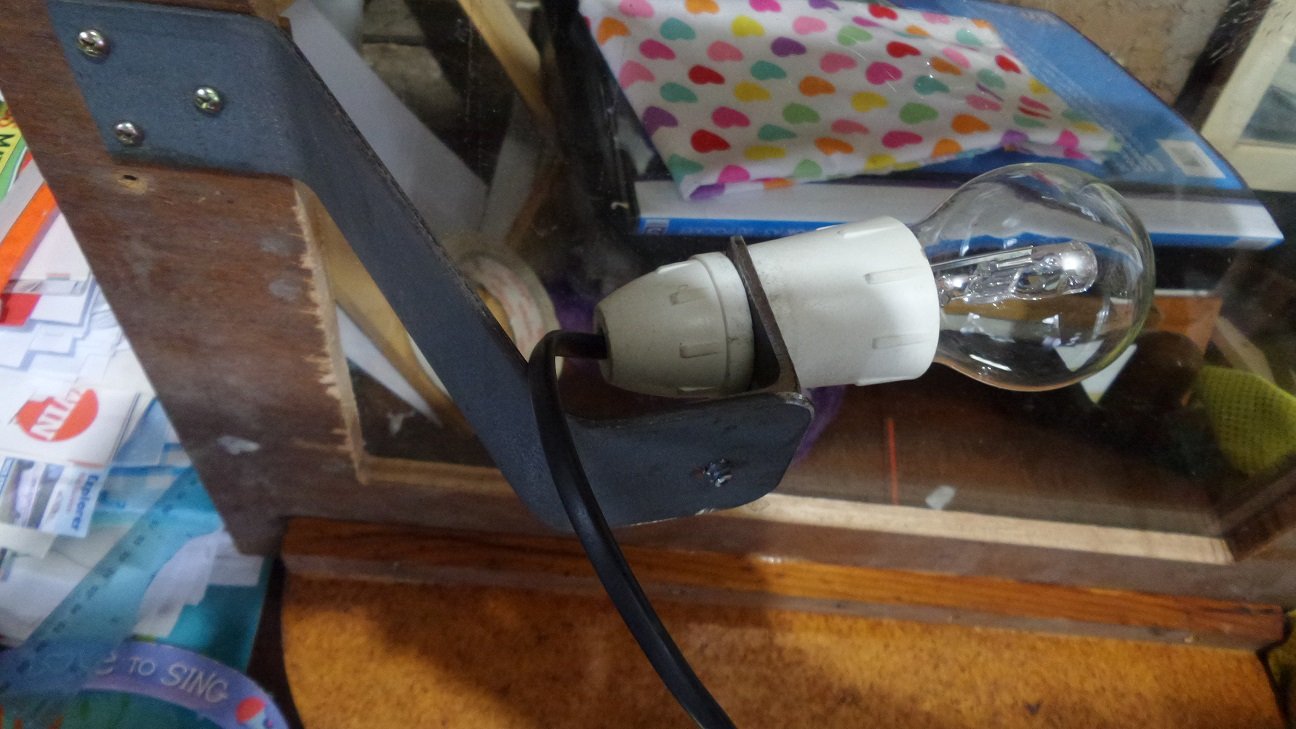 Those poor fish

Thanks for sharing.
A wooden knob for my wood fire heater
[attachment file=36954]
Cut in one pass, center 8mm diameter, 10mm deep, outer rings, concentric at 4,8,12,16,20mm deep respectively. and a little sanding.
Cheers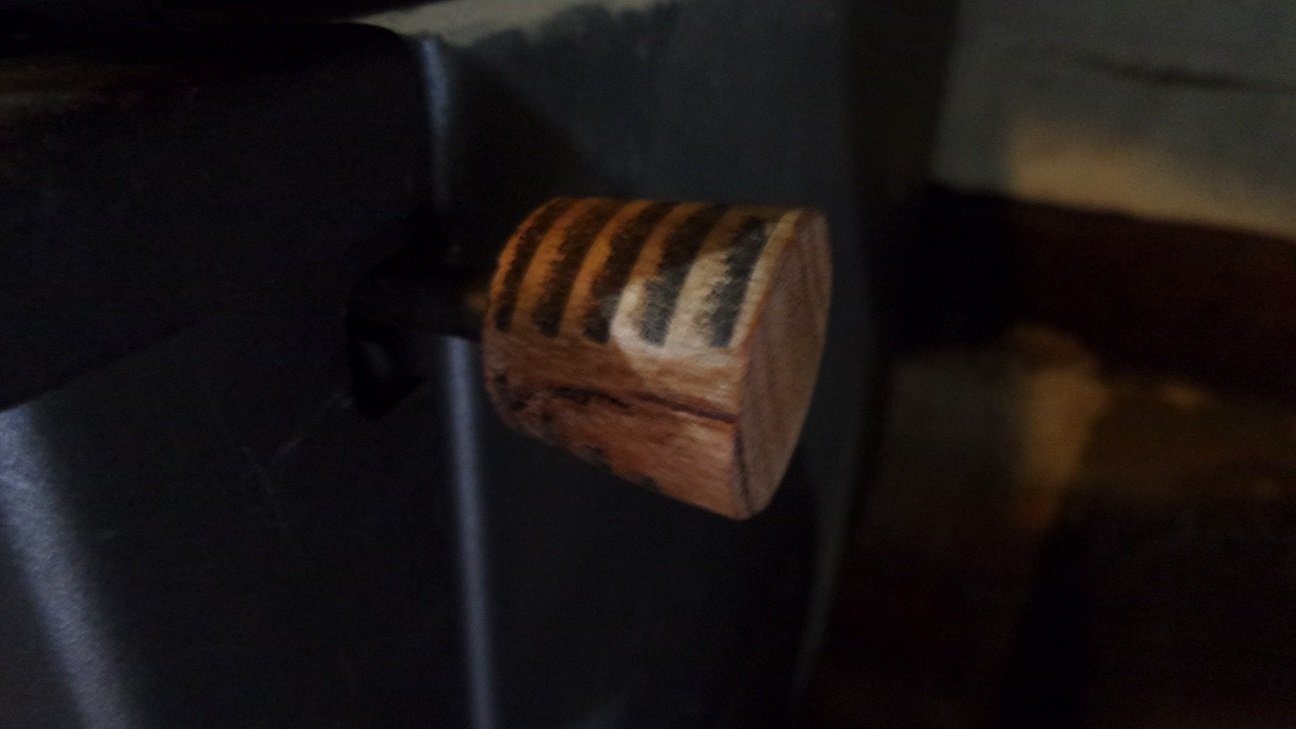 A horse cut into a log!
Started out as this log…
[attachment file=38894]
After many many hours of a 6mm rough endmill cut, a 6mm finishing ball cut, and a 2mm finishing endmill cut, I turned it onto its side and made the side straight so it could stand up… …
[attachment file=38895]
And the final result was this…
[attachment file=38896]
Cheers.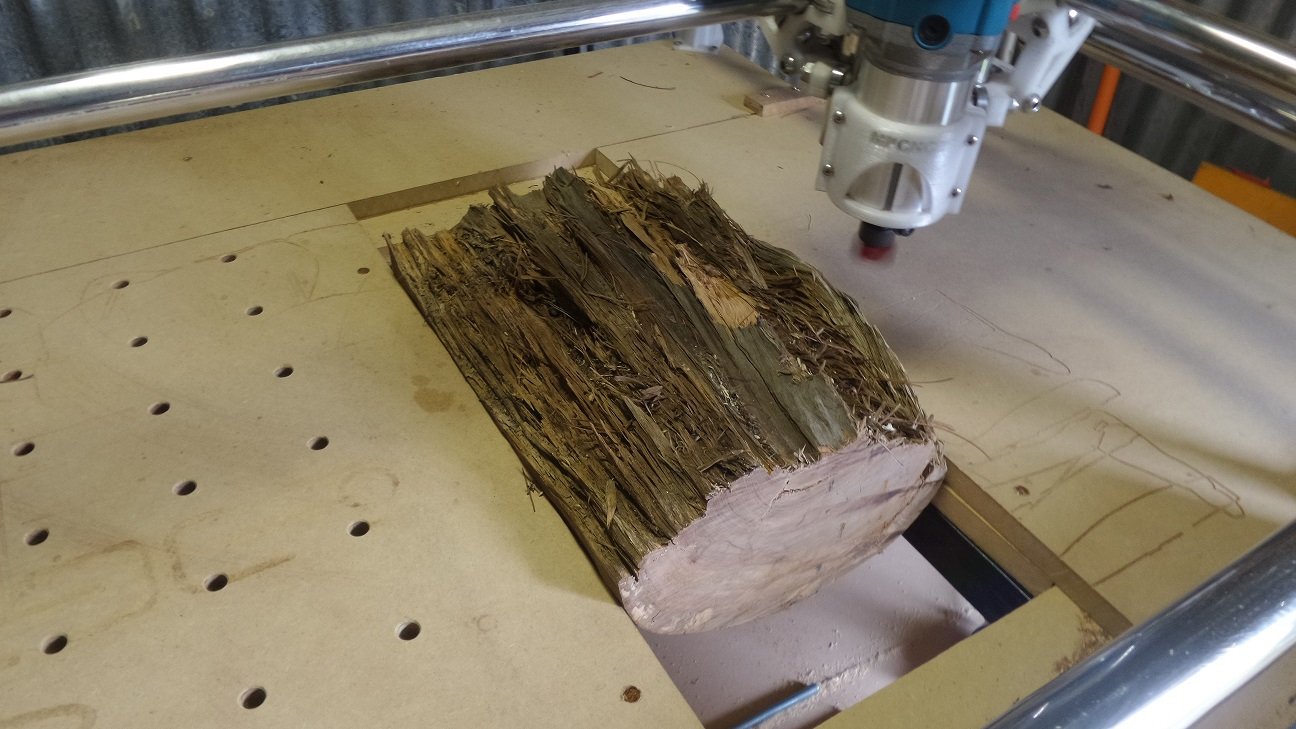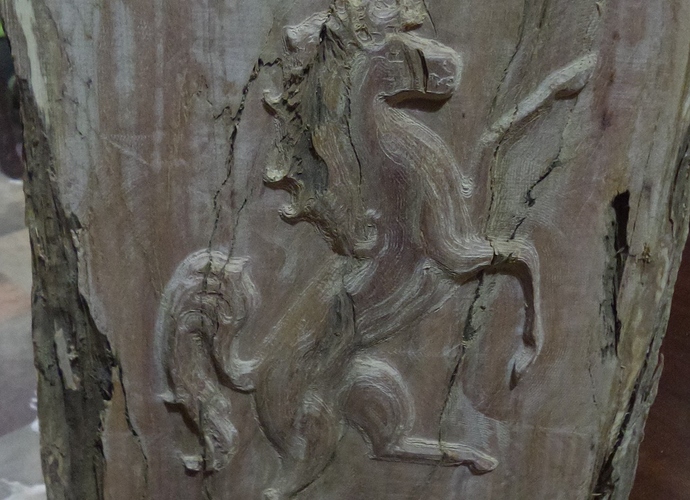 Sweet, and I like the table mod.