After abusing the snot out of my Burly build I realize a lot of the printed parts are now broken,
i.e. the center has cracks in it 3 of the 4 corners are broken and more besides, so rather than repair those bits I'm going to upgrade it Primo.
Very surprisingly even in its messed up state the machine was still able to cut out a 3mm aluminium part yesterday, but investigating what I thought was just a lose belt revealed a lot of problems with the machine. I don't think sitting in a steel shed where daytime temps will have exceeded 50c over the last month helped matters either.
The parts are going to be printed with glow in the dark ABS purely because I got a pile of it cheap.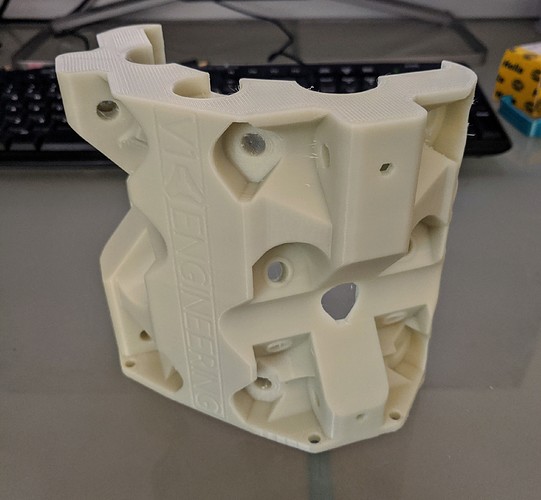 Here's the first bit printed off (16 hours), I'm using my trusty SeeMeeCNC RostockMax V2 for the printing.