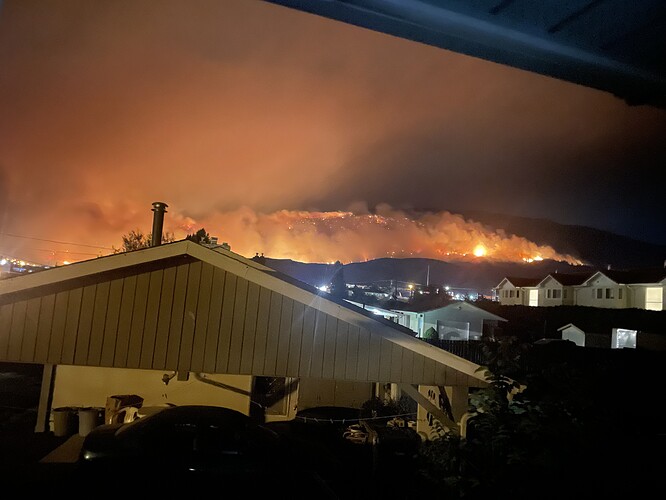 Yeah it got pretty close
Almost got my buddies house it took his kids play structure.
Reall cool pattern tho this is the noise one I think. Was just odd bc I was looking at the pattern and could see and hear the fire from window.
Holy crap you could hear the fire? Wow that's nuts. Stay safe!
That is nuts. Leave the sand table and find a hotel!
Oh it's all pretty much out. It's a 5 year cycle that side burns then the other will probably go next year. We were all safe just on evac alert not order. The fire crews and locals are pretty awesome for fire protection.