Please take a look at the images below.
Are the orange/red lights normal? Or do they indicate a problem?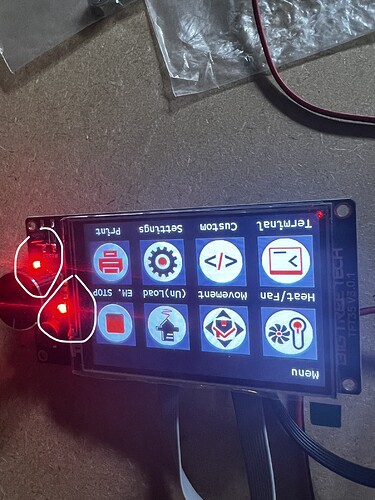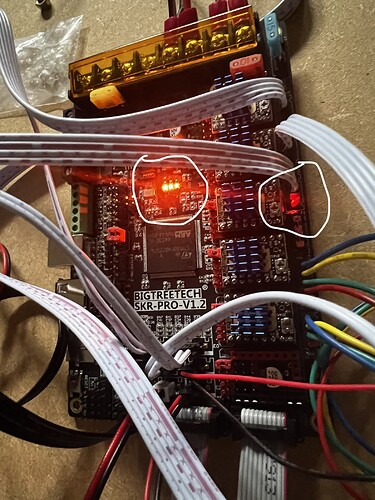 Mine are lit. Not sure what they're alerting.
The three lights in the middle of the SKR Pro board indicate the presence of 12/24V, 5V, and 3.3V. In other forum posts, not having one of these lit indicated a problem with the board (fuse or dead voltage regulator).
The lights on the TFT are there to illuminate the knob and can be turned off in the "settings" menu
Thank you! What does the red light on the right side of the SKR Pro 1.2 picture indicate?
The rwd lights next to the motor wires indicate a ln end stop at logic high