That's not McDonald's, looks like Ferrari colors to me!
Thanks Ryan, that feels better!
So, today, I was able to assemble (test-fit, really) the middle assembly. Ryan, your attention to detail continues to impress. Those little overhangs on the spacer and nut trap! They perfectly align the parts with the l surrounding bits. Thank you again!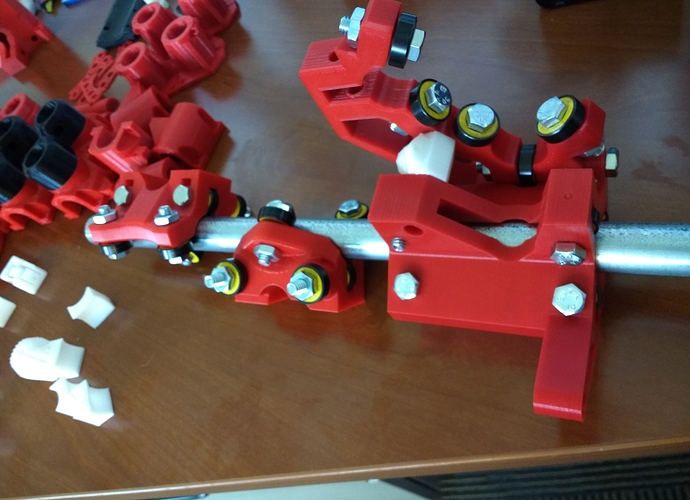 Friday, I got to assemble nearly all of the mechanical portion.
Went together great. The feet are too tight, so I think they need to be warmed up or something before I put them on. Haven't checked squareness yet, as it was a test fit. Very satisfying to roll the middle assembly around. How does zinc plated conduit on $0.33 bearings get that smooth?!
vid link: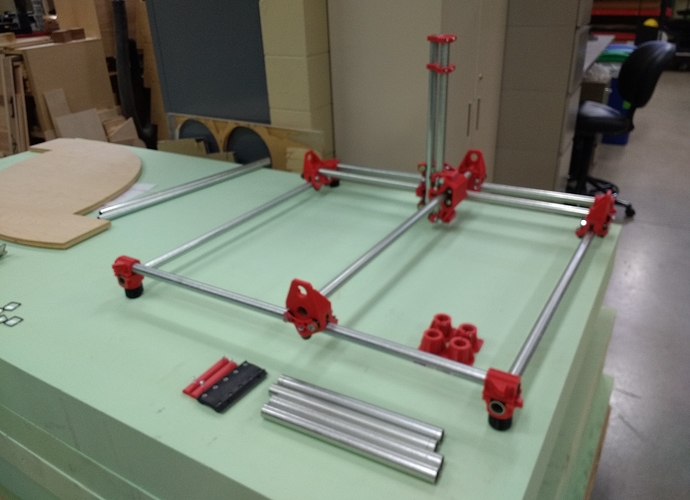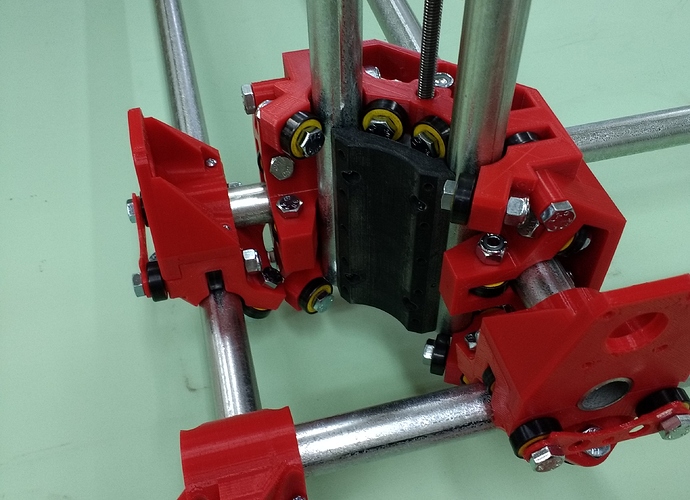 Looks good, and it will even get a little smoother as well with a little use.
Ok, got it moving on xyz Friday night!
Still need to wire up extruder/fan/thermistor.
Here's a link to a short vid:
https://goo.gl/photos/Cn6CjMa4A67MBx7z8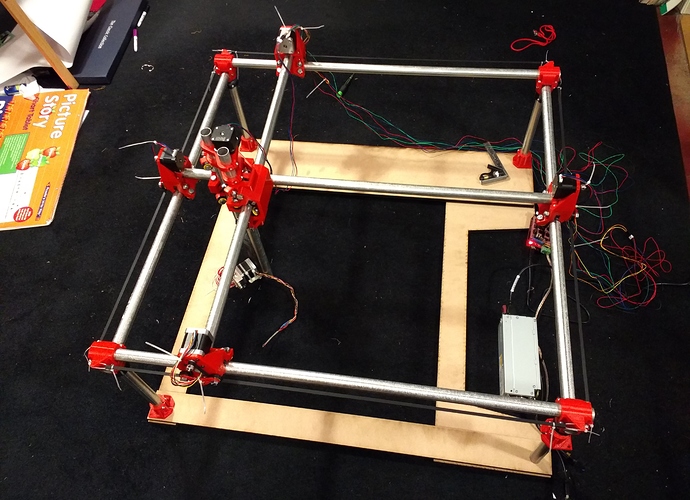 Nice.
With such an extremely tall build you are going to need some bracing and you are probably going to need to switch to a bowden setup. Something that tall is not fun or very fast without some extra work.