All,
A friend had these two tablets and doesn't want them anymore. They are older tablets but should work fine with Jackpot tablet controllers.
The white one is a Samsung Tab 3 Lite (model SM-t110) with 8GB of storage. Android 4.4.2 very clean and comes with a neoprene sleeve.
The black one is Dell Venue 7 (model 3740) with 16GB of storage. this is a tablet that uses an Intel Atom for the processor. Android 4.4.4, also very clean with neoprene sleeve.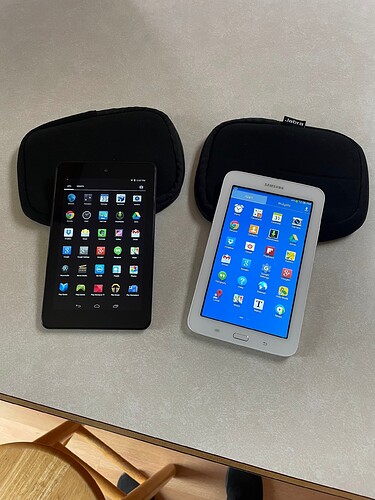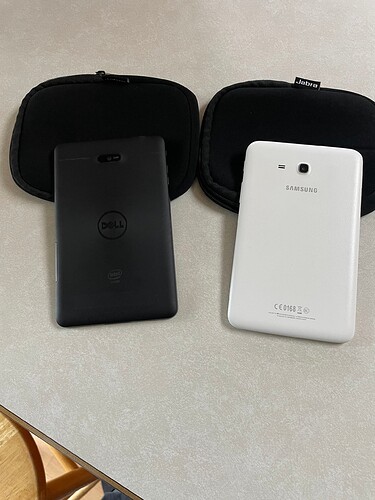 I'd like to get $25 for each, plus shipping, and each one can easily fit in a USPS small flat rate box, so shipping in the US is less than $10.
Let me know if you're interested in one of them.
Mike B.