Hello,
I used 2.5d estlcam on some "flat" projects, but this time - I need to combine curved surface with sharp pockets in it.
I made an STL in sketchup, but ESTLCam always "chamfers" any sharp edge - like if ramping of Z axis movement is forced.
Is there way to avoid this and allow 3D carving with direct vertical cuts?
My backup strategy is to cut curved surfaces in one pass, than cut pockets by second pass in 2.5d mode, but I would be happier if I could cut just in one pass.
Model: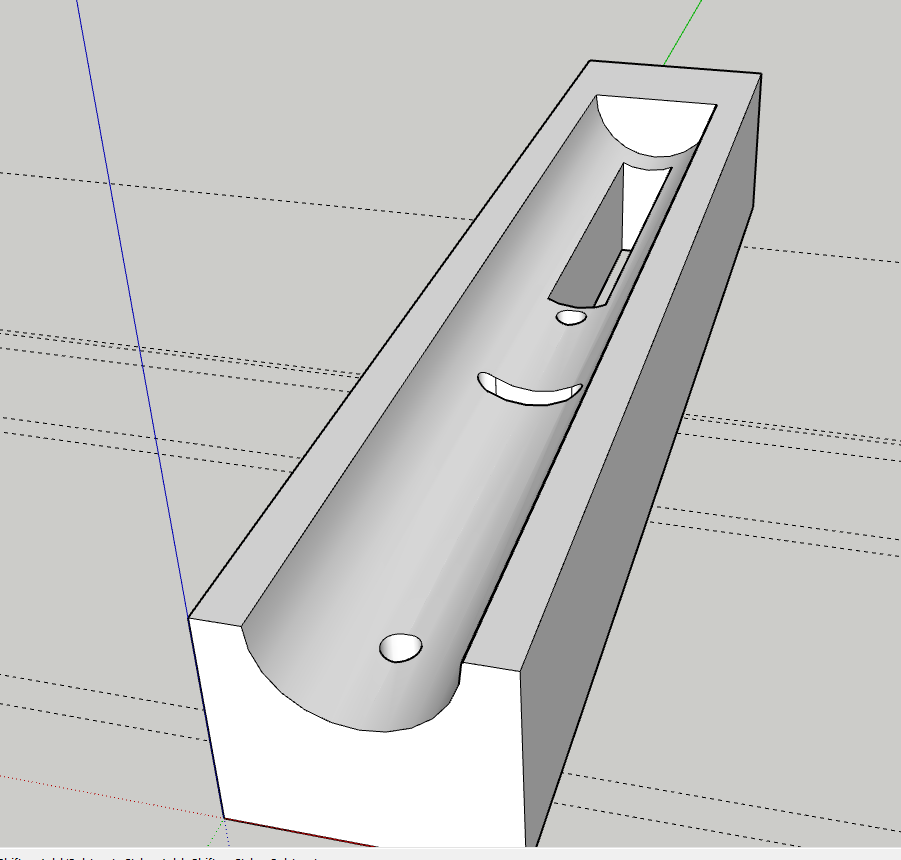 Result: