Hi All
I am cutting a 3D model in acrylic. It consists of a rough cut with a 1/4 inch SPE tool https://www.amazon.co.uk/dp/B07NVL6KWT and a finishing cut with 0.5 radius carving tool
https://www.amazon.co.uk/dp/B01LZNM13N.
I have done several practice cuts using different tools and speeds on a portion of the 3D model and have had really great results. The above tools have given a really smooth and accurate finish.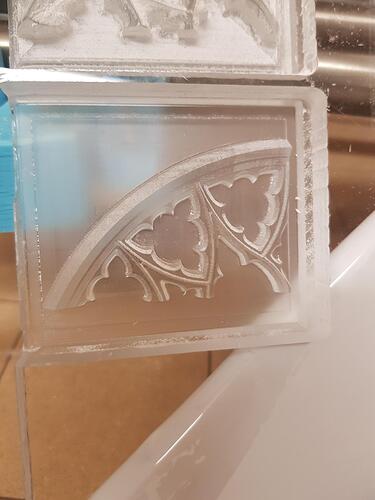 I am now trying to cut the finished article. It is 355mm x 249.25mm x 20mm. The cut is across the whole surface and the acrylic is secured with threaded inserts screwed to a sheet of MDF.
I ran the rough cut, but after 2 hours, on the second pass, the x axis has suddenly moved. As you can see in the following photo, it has gradually moved to over 10mm. It shows X0 as being over 10mm too far over.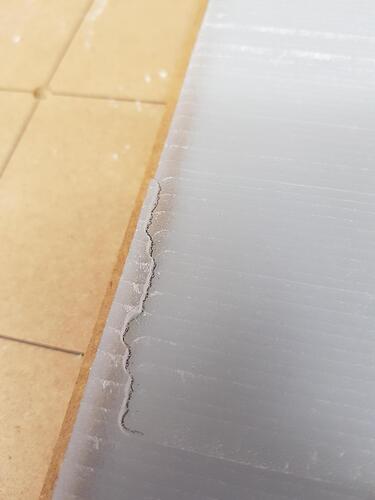 The rough cut is being cut at 16000 rpm, Pass depth 0.1 inches, stepover 40%, feed rate 30 inches/min and plunge rate 10 inches/min. The Roughing Strategy is 3D Raster.
Has anyone any ideas while it would suddenly do that after two hours of running perfectly. It still has many hours to run, but I don't want to start it again until I find out why it is going out of line.
The material has not moved and the tool was brand new before I started.
Any help would be gratefully received.
Thanks.