Tonight was a huge milestone in this mpcnc lowrider realm. I got this machine second hand and way under estimated the details that would be involved with getting this thing programmed and ran.
Luckily there is a lot of helpful people in here and I want to give a huge shout out to @robertbu . I have flooded this fella with several situations and issues. He's helped me get over the hunch. @Ryan snd @jeffeb3 huge thanks as well! Prolly forgetting a couple others!
Y'all kept me in line when I was overly frustrated and ready to give up! Thank you sincerely
We are able to make some text in fusion and throw it on the lowrider 2!!

#v1engineering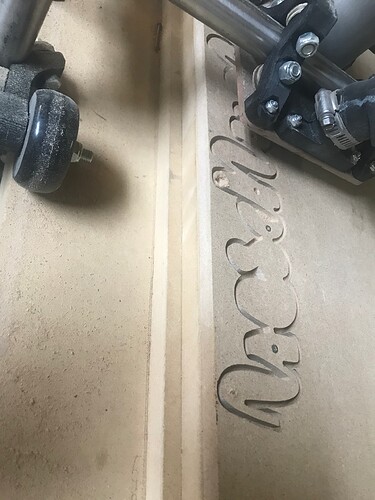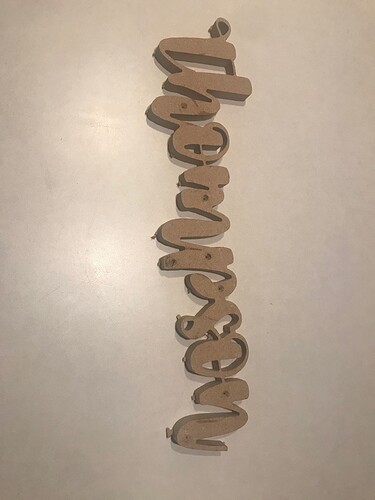 Little clean up and touch up sanding. We have our first home little name sign made in house

. That's such an awesome feeling