Continuing the discussion from So when does the mount for this come out?: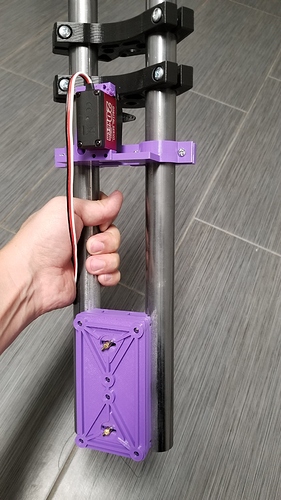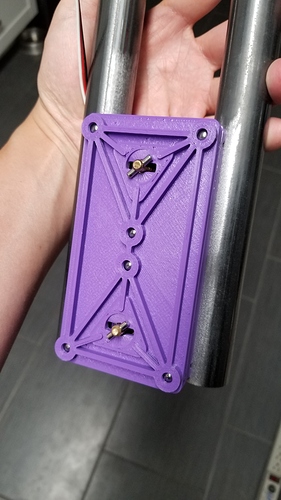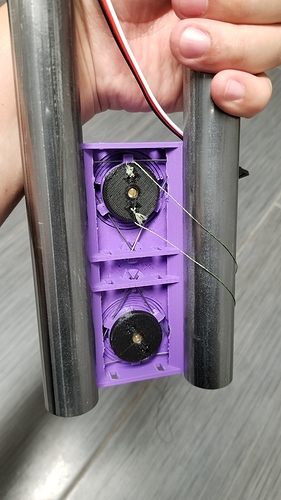 Similar concept as before, driven by pulleys and a servo. Now using metal cleats and springs and a flexure so it can have some axial motion and some control over the axial force/spring constant. It can be super strong without risking cracking any parts. I'm stoked!
The only vitamins are some 5mm rod, 3mm rod, 8mm ball bearings, piano wire, string, and some glue, so I'm really happy about that. In contrast, when I look at the BOM for Jubilee it makes me want to cry.
Hoping to get this up and operating this weekend!