Hello everyone, I finally had the time and managed to make a guitar body out of Oak. As always the MPCNC didn't disappoint. Kudos to everyone in the community for all the help!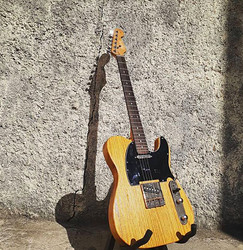 If anyone is planning to do the same and need some help reach me out and I'll try my best to help!
Also, I milled a cutting board out of Peroba rosa wood.