Our fridge has been not keeping stuff cool. I have been deep diving on the plethora of info available from the Internet and trying to debug it (no luck yet, everything seems to be working except the result).
Check out this control board area: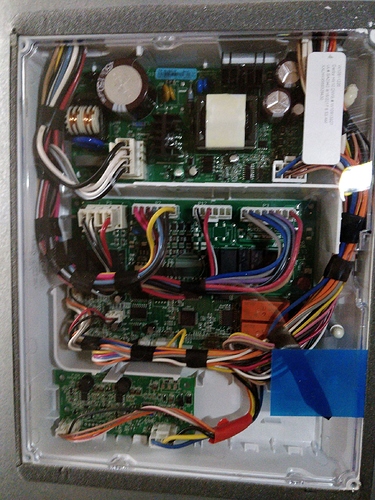 This is accessed from 4 screws on the back. No screws holding them in place. How slick.
The top board is a power supply (14VDC). The next is the main computer, and the bottom one is a driver for the leds.
I was thinking about replacing the main control board so I looked up the price. $400! The power supply? $350! The led board? $350! Thermistor? $70! Evaporator fan (that looks like a 12cm cpu fan to me)? $90!
Not sure where the preciousness comes from, or who is gaining the most. But I can certainly appreciate how 3D printing commodity part prices have really helped us a lot.