Hi!
I've been reading this forum since a few years. Actually my build also started about 2-3 years back. I was planning to build a LR2 at that time. I started printing the parts and ordered the kit, I had everything ready and went on a long holiday. When I came back I realised that the space I had opted for in our shared workshop was rented out to someone else, so I had nowhere to build the LR. A few months back those people left the workshop, so there was space available again. I realised that LR3 is out, so I started printing the new parts and bought the upgrade kit and started building the table.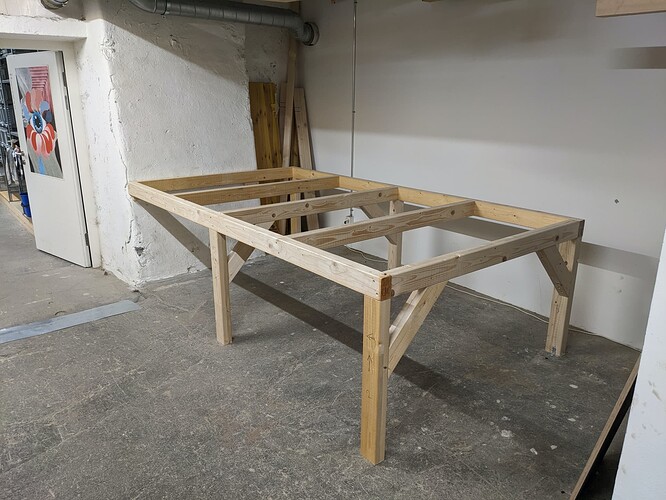 During the last two weeks I started assembling the machine, and today I fired it up first time (Cables still looking messy as hell, but wanted to check function first)
Only one side was moving so I realised that I still had the LR2 Firmware installed. Updated that and now everything moves.
X and Z Axis are working fine, including the endstops and everything. But I have a weird problem with the Y-axis: If I move in + direction it moves as expected, both sides running forward. But if I move in - direction the motors start moving in opposite directions. Does anyone have an Idea what that could be? I had to solder my own extension cables for the stepper, is it possible that I switched some pins and that leads to this behaviour?
Thanks for your advice in advance:)
Till