Hi everybody, the build starts here (dramatic sounds please

).
I want to use my Proxxon FBS 240/E "Feinbohrschleifer" rotary tool with it and a drag knive for PVC foil cutting. Arduino UNO with shield for the electronics and 25mm stainless steel tubes from EBay.
After some days of information gattering about the project, my second batch of parts is in the printer, now. I have a Monoprice Voxel 3D-Printer with a build volume of 150x150x150mm. So not the biggest machine for this project, but it´s possible.
I print my parts in rPETG with Flash-Print settings: nozzle temperature: 225°C, print bed: 70°C, fan: ON
Yesterday I tried the first XYZ_F_Burly with 65% Infill. The print was a little bit "stringy" (new material),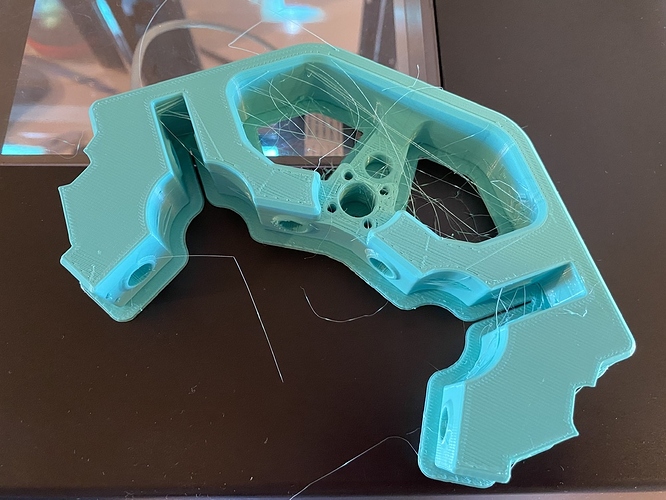 so I changed the nozzle temperature today to 230°C. And yes I put it on a raft to be shure. Maybe next week I will have all the parts ready. No need to rush, I take my time. I don´t know the size of my machine and haven´t ordered any tubes yet. Any recommendations? I think I will use 600x800x100 tubes.