Everything from Vicious.
PC.
No endstops
flashed with Estlcam.
Using Estlcam as my controller because I can't get repeater to function.
I'll need to tackle that soon enough because I'm going to be printing with my machine.
back to estlicam, Attached are the images of my settings and first cuts. I'm using 32nd stepping on X and Y (3 shunts) and 16th stepping (1 shunt middle) on the Z. I'm fairly confident that my Z is ok. I know for a fact my X and Y are still cutting too long. I manually request 25.4mm and get 27.07 movement. The gear I cut is appx. 10mm oversized.
finished.pdf (1.7 MB)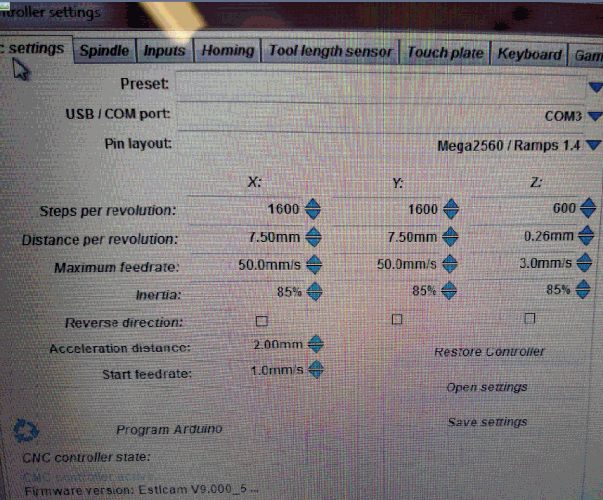 finished-1.pdf (1.7 MB)